15 Valid Reasons To Break Up With Someone
Here's how to tell whether a split is on the horizon.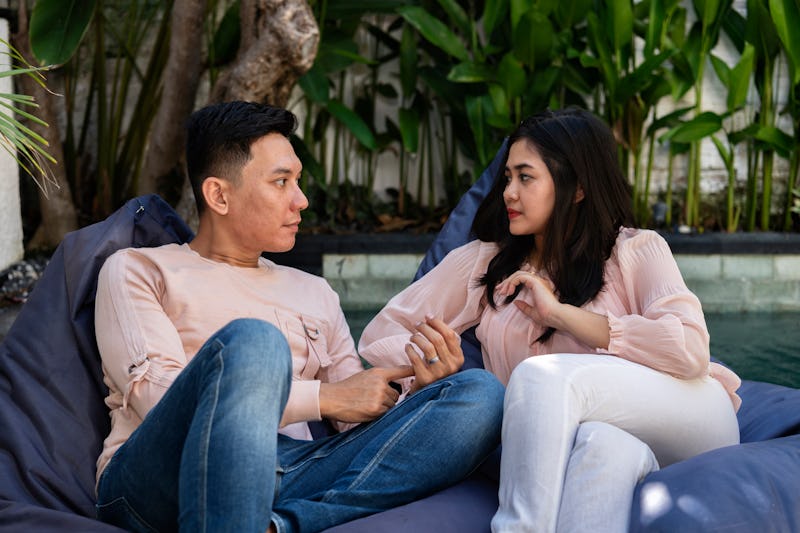 Getty Images/ RibeirodosSantos
When you think of a relationship ending, you probably picture a dramatic fight, cheating, or two people who just can't stand the sight of each other anymore. And while that can happen, there are also plenty of reasons to break up with someone that aren't so straightforward.
First things first: It's important to remember that you don't always need a clear rationale for ending a partnership, says sexologist Dr. Jess O'Reilly, Ph.D. Simply not wanting to be in the relationship can be reason enough to call it quits, she tells Bustle — there's no such thing as a "right" reason to initiate a breakup.
This can be especially hard to accept in a society that preaches the idea that love trumps all, when in reality, there are also reasons to end a relationship that you still enjoy, adds relationship expert Justin Lavelle. "Financial stability, honesty, communication, and similar relationship goals are all needed if you want a successful and fulfilling relationship," he says. "If you do not have the basics, it may be time to re-evaluate your wants and needs and discuss the next course of action with your partner, whether it be a compromise or termination."
If you're trying to determine if there's a split on your horizon, experts are here to help. Below, they share 15 valid reasons to break up.
This article was originally published on