6 Underrated Masturbation Techniques That'll Upgrade Your Solo Time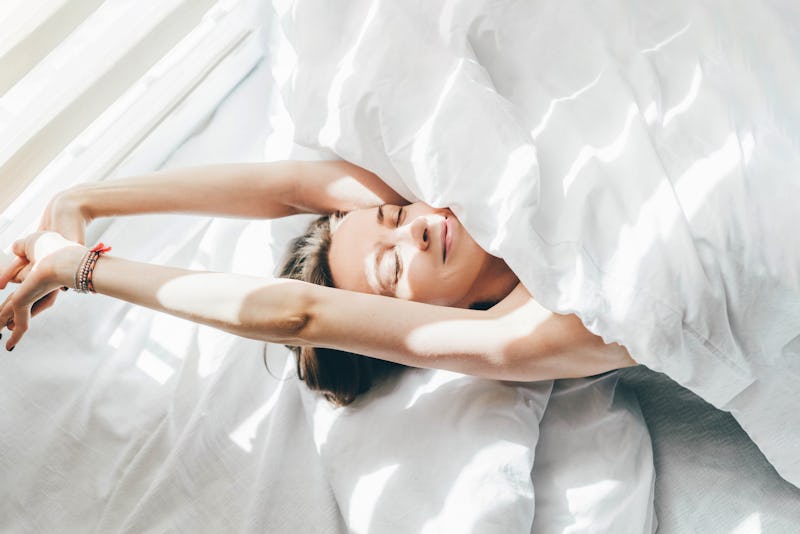 Getty Images/Maria Korneeva
You could soak in the bath or do a guided meditation, but sometimes there's nothing quite like opening that top drawer and, uh, vibing your worries away. After all, masturbating has plenty of legit health benefits. Research has found that touching yourself from time to time can offer you better sleep, less stress, and a lifted mood — and who wouldn't want all of that? That said, after a while, reaching for your rabbit for the 10th time in a week can get old.
Thankfully, masturbation can look different for everyone — and there are countless techniques you can play around with when you're in the mood to get down. "While there are some that are more widely known than others, there are a few underrated masturbation techniques that are guaranteed to spice up your solo sexual wellness routines," says Megwyn White, a certified clinical sexologist and director of education at sexual wellness brand Satisfyer. Hopping into bed, grabbing old faithful, and getting down to it can definitely fulfill you (in more ways than one), but you never know — another method for solo sex might just strike your fancy.
If you're looking to spice up your sex life, keep reading for six underrated masturbation techniques that experts recommend.
Experts:
Megwyn White, a certified clinical sexologist and director of education at Satisfyer
Dr. Jacqueline Sherman, psychotherapist and intimacy coach