How To Spot The Signs You're Being Love Bombed
There is such a thing as too much, too fast.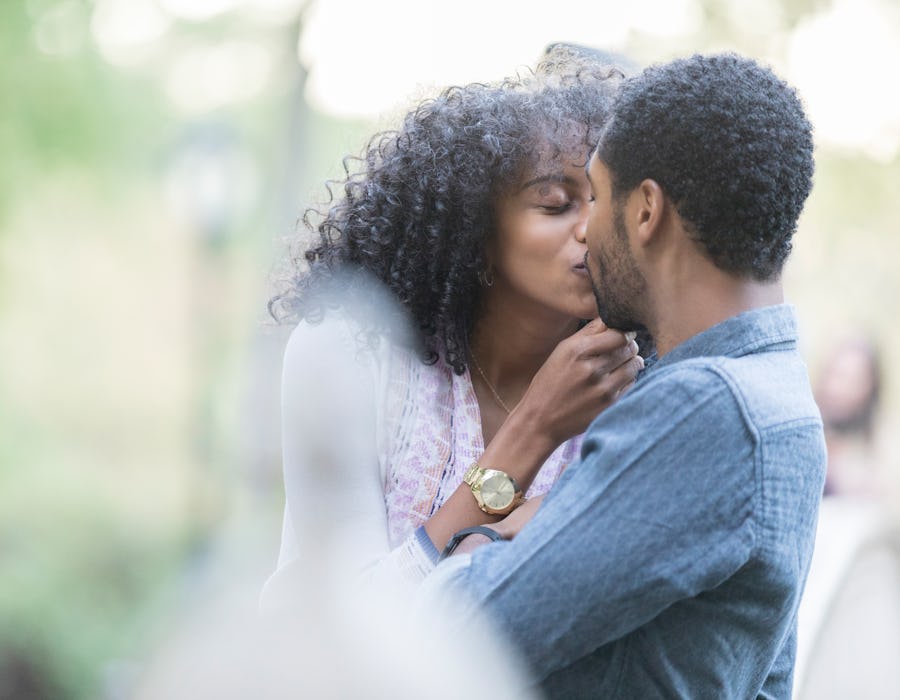 SDI Productions/E+/Getty Images
A lot of daters have experienced the whirlwind of falling for a crush super quickly and feeling the strong feels right away. But they usually don't start inviting the object of their affection to destination weddings that are years away within the first week or two of meeting. Or tell them that they've deleted all their dating apps after just one date. Unless, of course, they are love bombing.
If it sounds destructive, that's because it is. It's way more dangerous than some of the other dating behaviors out there. Basically, love bombing is when someone lavishes you with over-the-top attention, right from day one. Even though you barely know each other, they'll be super romantic, make grand gestures, and say unrealistic things about the future. But suddenly, it all goes away. Normally (but not always) it's a manipulative tactic used to keep people close — and to set up the groundwork for possessive or messed up behavior down the line.
As soon as you do something they don't like, a love bomber may withhold affection and claim that they're a good partner because of all of the things they do for you— while calling you a bad person for not answering your phone quickly enough or seeing your friends. It's really messed up.
Love bombing is dangerous because you want to fall for it. It feels good to believe you just met the right person and suddenly everything is hearts and rainbows, but be honest with yourself because the consequences of falling for it could be huge.
Experts:
Anita Chlipala, LMFT, licensed marriage and family therapist and author of "First Comes Us: The Busy Couple's Guide to Lasting Love"
Aimee Hartstein, LCSW, relationship therapist
This article was originally published on