18 Creative Ways To Spend Valentine's Day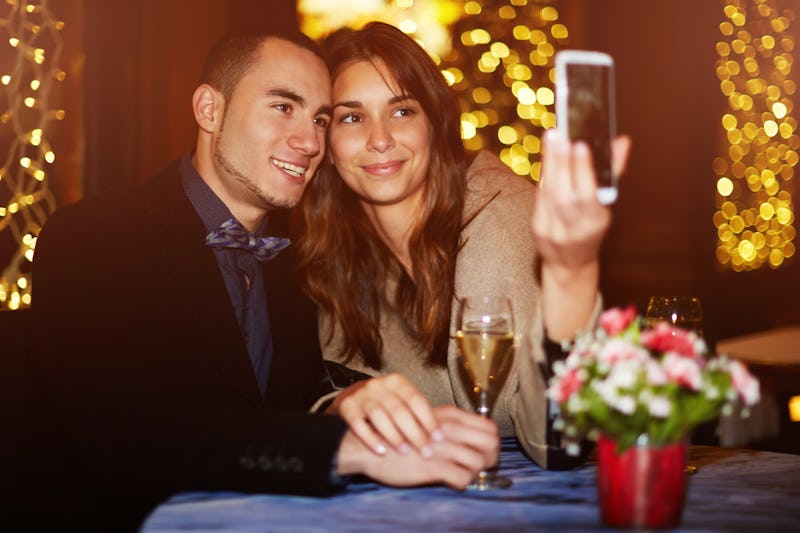 With February 14 just around the corner, it's time to start thinking about things to do on Valentine's Day. Of course, one might argue that it's just another Sunday. And while this is certainly true, we can't stop everyone around us from celebrating this love-filled holiday. Instead of trying to fight the festivities, use that energy to make the day an awesome one.
Does this mean you need a hot date or an elaborate romantic day? Most definitely not. Valentine's Day is what you make of it. If a date is what you really want (or already have), then go for it. If you want the total opposite, you can make that happen, too. It's up to you.
By making it a killer day regardless of your feelings on Valentine's Day, you're rolling with the punches in the best way possible. It's also a great opportunity to spend time with your loved ones and show them that you care. Once you do, don't forget to keep the trend going. After all, it doesn't hurt to shower our favorite humans with love and affection all year round.
Looking for clever ways to spend V-Day? I've got your back, friends. Read on!
1. Practice self-love
Valentine's Day isn't just about showering others with care and affection. It's about loving yourself, too. This Sunday, treat yourself to something special. This can be anything from a nice homemade meal to a fancy bottle of wine. It can even be something as simple as spending the day relaxing in bed.
2. Have a homemade spa day
You don't have to drop a pretty penny to treat yourself or your loved one(s). Thanks to the web, you can whip up all-natural spa treatments with ingredients from your own kitchen. Face masks, body scrubs, and bath bombs are just a few examples. To top it off, you can even research easy massages that can be done at home. How's that for DIY?
3. Make breakfast in bed
For the non-morning person, waking up can be a pain. But when it starts off with breakfast in bed, it's hard to not enjoy the day. This Sunday, treat your Valentine (or yourself) to a delicious homemade breakfast. Don't forget the coffee and blankets!
4. Try a new recipe
To keep the homemade meal vibes going, test out a new recipe or two. You can make anything from a wonderfully cheesy meal to a sweet cookie recipe. It's also the best way to ditch the restaurant crowds.
5. Make heart-shaped cupcakes
Sometimes, you just need to play with your food. These pretty tie-dye cupcakes shaped like hearts are the perfect example. And since they can be made with store-bought cupcake mix, they make an awesome option for a last-minute V-day gift.
6. Go shopping for discount candy
Show your sweet tooth a little love by scoping out the Valentine's Day candy sales. For an even bigger discount, rev yourself up to shop the morning after. Just be sure to wake up early!
7. Do something you love
This V-Day, don't forget to honor your passion and favorite people. Take some time to practice your favorite hobby, skill, or interest. If it makes you happy, do it! Better yet, invite your Valentine(s) to join in on the fun.
8. Celebrate a friendship
Remember, Valentine's Day isn't just about romantic relationships and significant others. This day is all about embracing the wonderful relationships we have with our friends. Take a moment to tell your BFFs you love them, even if it's through a text or comment.
9. Call someone to say hello
While I'm on the topic of simple actions, let's talk about keeping in touch with far away friends and family. Valentine's Day is the perfect opportunity to make a quick call and just say hello. It's a thoughtful, easy way to show someone that you miss and love them.
10. Write a letter
Kick it old school with a tangible handwritten letter to someone you care about. It's up to you if you want to actually send it or keep it tucked away forever. Even if you don't send the letter, this is an awesome exercise to spill your heart out and really get your feelings out there.
11. Watch a romantic (or non-romantic) movie
Regardless of your romantic status or opinions on Valentine's Day, a movie is an excellent way to pass the time. And thanks to popular streaming sites, you can be sure that you'll find a movie to fit your exact mood.
12. Make a craft project
Get those creative gears going with a craft project or two. This can be anything from sprucing up old clothes or making a home decor project. It'll also get you ready for the spring season, just in time for closet clean-outs and makeovers.
13. Get a tattoo
If you're the type to get inked, consider getting a tattoo on Valentine's Day. Some shops offer V-Day discount specials at a steep discount. While this tradition is common for Halloween and Friday the 13th, it's becoming more popular for Valentine's Day.
The only caveat is that you must choose a tattoo from a pre-made sheet of tattoo flash art. If you happen to fall in love with the designs, go for it!
14. Do yoga
Looking for more ways to practice self-love? Do a few rounds of yoga to help your body stretch it out and relax. Thanks to a quick YouTube search, you can even do it right from your own home.
15. Re-decorate your space
The simple act of re-decorating your room or apartment is an amazing way to give yourself a fresh start, just when you need it. Surprisingly, doing this is a subtle kind of self-love practice. You're basically taking time to care for your space and surroundings.
16. Start a new book
Get your imagination brewing by cozying up with a brand new book. Celebrating the single life? Opt for a V-Day read that embraces your single status. If you're feeling lovey dovey, choose a sweet romantic novel to get those butterflies going. You really can't go wrong with either one.
17. Discover new music
Scope out some new tunes and fall in love with a band or musician. Next, share it with your Valentine(s). It's not a bad way to jumpstart a playlist, too.
18. Make chocolate-covered strawberry hearts
Who says chocolate strawberries have to be boring? Give the traditional dessert an adorable spin with this exclusive heart-shaped chocolate-covered strawberry tutorial, exclusively at Bustle.
Want more of Bustle's Sex and Relationships coverage? Check out our new podcast,I Want It That Way, which delves into the difficult and downright dirty parts of a relationship, and find more on our Soundcloud page.
Images: Fotolia; Giphy; Kirsten Nunez