Here's When To Buy Pat McGrath's Skin Fetish 003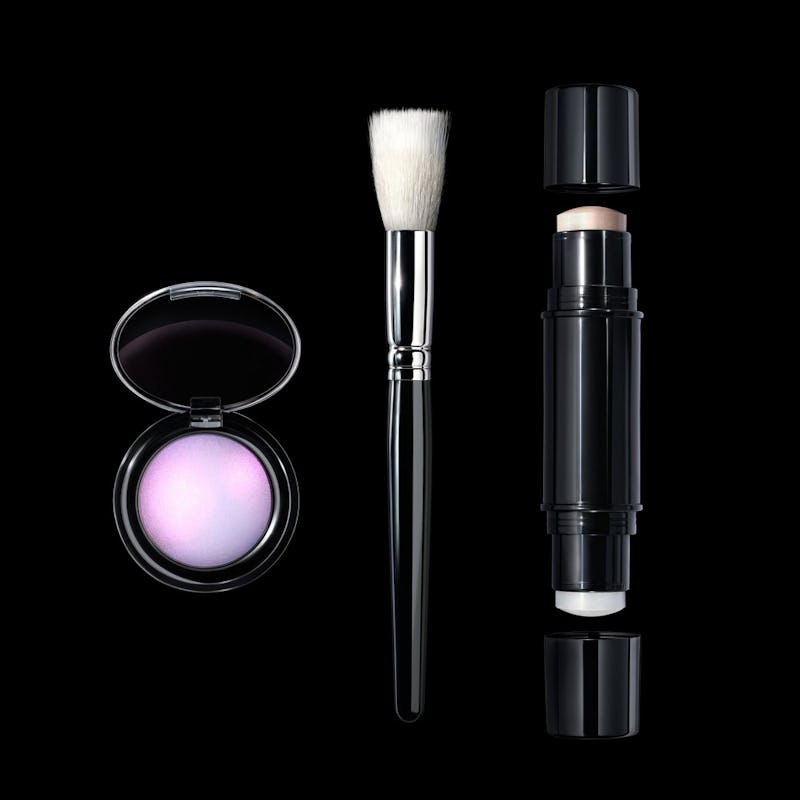 If you are a makeup fiend, you are already prepared for this major makeup launch. Pat McGrath's Skin Fetish 003 is launching on Tuesday, April 26. It's a limited edition highlighter that will give you the supermodel skin that McGrath is known for creating backstage at fashion shows and in editorial spreads. So, yeah, gleaming, glowing skin is about to be all yours. It's the makeup artist's third product and it's a three-piece kit that will be available in a Gold and a Nude version. Skin Fetish 003 will be available first be available via McGrath's website before launching wide at select Sephoras on May 10. But what time is Skin Fetish going on sale? We have the exact time so you can plant yourself in front of a computer with a fast connection and hopefully shop without being shut out due to a sellout.
Here are the exact times. Yes, times, plural. Skin Fetish 003 will officially go on sale at 12 p.m. ET, according to a post on McGrath's official Instagram. The caption is attached to a photo of a semi-NSFW photo of model Amber Valetta rocking that dewy glow along with a plunging, cleavage-exposing neckline.
However, another Insta post reveals that you can sign up at the Pat McGrath site and receive a code for early access. If you sign up, you will get the code and be granted shopping access an hour early at 11 a.m.
An hour early! Ooh, sign me up. Literally. I signed up because why not? Given the fever with which makeup lovers responded to McGrath's earlier products, like her Gold 001 pigment, I am expecting a swift sellout. Because who doesn't want that golden glow?!
Look at how Skin Fetish 003, which has a $72 price tag, highlights the skin so beautiful and in such subtle fashion!
This product really lets you be your own makeup artist.
I am already in love.
This is the Golden kit, which includes the Buffer Brush, the Fine Gold 003 pigment, and the Golden Shiny Stick Highlighter & Balm Duo.
Here is the Nude Version, which includes the Iridescent Pink pigment and Shiny Stick.
Go ahead and enter the ever-critical reminder/alarm in your phone so that you don't miss out, snooze on, or forget to shop the SF003 tomorrow.
Here is how to play with this product. This one looks and feels like a game changer
Images: Pat McGrath/Instagram (4); Courtesy of Pat McGrath (2)