14 Beach Day Ideas To Kick Off Summer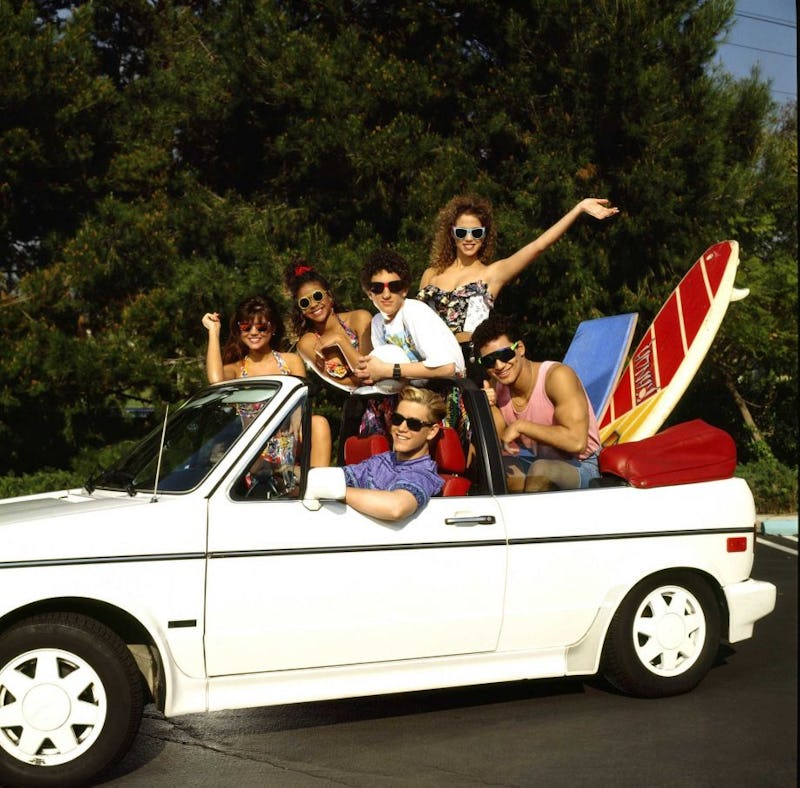 What better way to celebrate the start of summer than by soaking up the sun on stretches of warm sand and cooling off with dips in the ocean? If that sounds about right, gather your crew and head to the nearest shore to have a blast with these awesome beach day ideas to kick off summer. Put on your swimwear and pack your sunscreen, and plan for a full day of memory-making under the sun. While the aim for the day is relaxing and letting loose, that doesn't mean you can't draft up a game plan to make sure you have all the fun there is to have.
Spend the first beach day of the year mastering fun in the sun with recreational activities on water and land. Get old school with your favorite beach pastimes of yesteryear, or turn up the adventure with some more audacious water sports out in the ocean. Set all your fun and games to the soundtrack of your favorite summer singles, then bust out your favorite moves with your feet in the sand. Stay all day to take in the sunset, then wind down the night cozying up by a bonfire. This will hopefully be the first of many more beach days to come, so set the tone for the rest of summer by making your inaugural outing a blast.
1. Bust Out The Beats
Pump up the jam with the perfect beach day playlist. Bring your BlueTooth speakers and sync up the ultimate soundtrack to your fun in the sand. As long as you keep the volume reasonable and the selections in good taste, your fellow beachgoers will enjoy the added beats (no one can argue with classic summer songs of the '90s).
2. Build An Epic Sand Castle
It's been a couple decades since you were first crafting castle formations in the sand, but the pastime hasn't gone stale. Grab a bucket and shovel and get to making epic sand castles of proportions that promise to impress everyone around you. Or keep it smaller scale, and challenge yourself to construct a working moat.
3. Upgrade Your Frisbee Game
Bringing a Frisbee to the beach is a no-brainer, but up the ante with an added element beyond just tossing the disc. Have you and your friends try your hand (literally) at one of these Frisbee games like Kan Jam or Hot Box.
4. Bring A Snorkel
As we get older it seems like we get into the water less and less. Get fully submerged this summer with some snorkel action. Steadying your breathing underwater can be super relaxing, and who knows what exciting things you might see below.
5. Indulge In Some Old School Fun
Take a cue from your younger self and bring out some of your favorite toys from yesteryear. Hula hoops, foam footballs, and water guns are suddenly fun again when under the sun and in the sand.
6. Go On A Group Run
Get those endorphins flowing with some friends on a group run down the beach. It may be a challenge to run in the heat (not to mention the sand), but power through it with your buddies and look like total ballers.
7. Try A Water Sport
Opt for some extreme fun and get out on the water on a jet ski or paddleboard. If the waves are good, catch one on a surfboard or bodyboard.
8. Nerd Out With A Metal Detector
While your friends are basking on their beach towels, go searching for buried treasure with the help of a handy metal detector. You might send onlookers on nerd alert, but the rewards will be worth it if you find anything.
9. Pack A Picnic
Save yourself from an empty stomach by packing the perfect beach picnic to carry you through the day. Check out some easy-to-pack picnic recipes to keep things simple but delicious, and remember to take all your trash with you when you leave.
10. Play Some Ball
Bring your sports equipment of choice, and organize a pickup game with fellow soccer or volleyball enthusiasts at the beach. Some beaches even have volleyball nets you can reserve ahead of time, so do your research and see what's available before you go.
11. Skate Around
Lace up your roller skates and reenact your favorite music videos.
12. Have A Dance Party
Dancing does the body good, so turn up the music and jam out to your favorite summer dance tracks.
13. Take In A Sunset
Few sunsets can compare to sunsets enjoyed on a beach. With an unobstructed, endless horizon, you'll be able to snap the perfect #sunset photo for a truly beautiful #nofilter #beachday experience.
14. Build A Bonfire
If your beach outing becomes a full day affair, finish it off with flying colors by the flames of a burning bonfire. Get cozy with your crew, cook up some campfire snacks, and partake in a few rounds of "Kumbaya."
Images: NBC, Giphy (14)