The One 'BIP' Contestant You Should Be Watching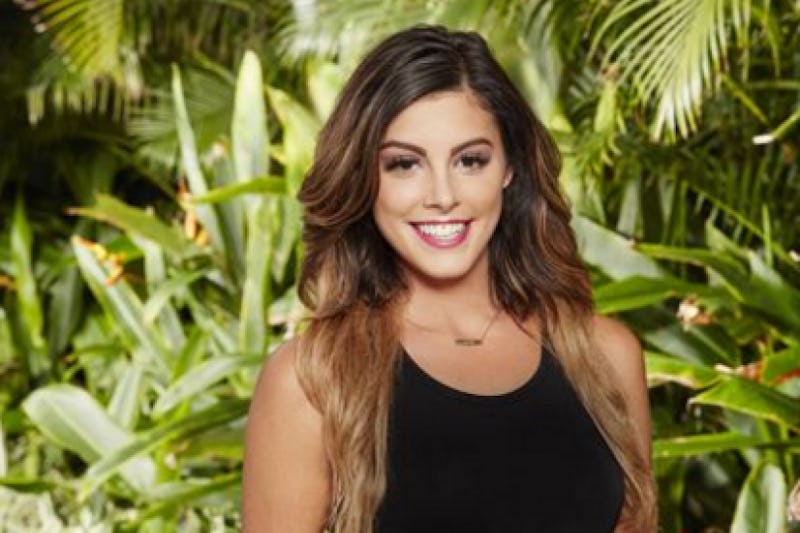 I feel like I do a pretty good job being genuine for most of the year, but the summer is when I truly thrive thanks to the arrival of everyone's favorite reality show. If you keep on top of the season like I have, it's as clear to you as it is to me that Lace Morris is the Bachelor in Paradise contestant to watch. Now, don't get me wrong. Literally every contestant is a contestant to watch, because you shouldn't be pointing your face at any other reality show.
Over two seasons, BIP has proven that it knows how to take the insanity of The Bachelor and The Bachelorette and condense it into 21 days on a beach in Mexico. So far, Season 3 has proved no exception. Any of these familiar faces from past seasons would be safe to hitch your wagon to, because they'll all be getting up to hijinks. However, if you want the most bang for your buck, you gotta go Lace.
Lace is a 26-year old real estate agent from Denver, Colorado, making her first trip to Paradise after rising to fame on Ben Higgins' season of The Bachelor. You probably remember her most for getting upset with Ben for not making eye contact with her at the Rose Ceremony, and insisting she "wasn't crazy" so often that it gave new meaning to the phrase "the lady doth protest too much." She often had a glass of wine in her hand, and has mentioned a few times both on The Bachelor and on BIP that she felt like it contributed to her erratic behavior.
With all that in mind, you might think that I'm excited to watch Lace on Bachelor in Paradise this season because she's going to be out of control, or a trainwreck. But that's actually not the case. While, yes, our girl maybe could benefit from easing back on the Blanco a bit — and hey, as could we all — Lace is a really great example of the benefit of being yourself. What I love about her is that she makes no apologies for her personality or her emotions.
While fellow BIP contestant Jubilee Sharpe came in to this season vowing to be more friendly and erase her "resting b*tch face," Lace made no such promises. She puts her feelings right out front and center, asking for what she wants, and expecting to receive it. Just look at the way she left The Bachelor in Week 3: she wasn't enjoying being there, so she didn't wait for Ben to reject her on his terms. She peaced out on her own. I have nothing but respect for that kind of self-awareness and bravery.
You can see it in her actions in Paradise so far as well. She was into Chad Johnson when he first arrived, and she didn't feel the need to question that — this is Paradise, yo, let's make out. But, when his behavior switched and she stopped having a good time, Lace couldn't have been more clear about expressing that to Chad. The morning after he lost his damn mind and verged into the completely inappropriate and outright threatening, he tried to goad Lace into saying that she'd had fun, but she was having none of it. She can hold her own, and she had no problem telling Chad when he started doing things she didn't like. "This is fun!" he tried to tell her the next day, as Chris Harrison was in the process of kicking him off. "I did not have fun last night," she unapologetically shot back. Yes, girl, get it.
That first episode alone would be enough for me to be on Team Lace all season, but there's also the fact that her attitude reportedly pays off. At the beginning of Season 3, Chris Harrison promised us multiple engagements, and, while I've held off from reading spoilers, there are whispers on the wind that one of said engagements might just involve Lace. I won't go any further than that, just in case you want to be surprised by whom she reportedly ends up with, but this is just more proof that Lace knows what's up.
All you have to do is be your full self and change for no one. Sooner or later, someone will come along who doesn't ask you to change, and loves you for you. I'm gonna keep my eye on you this season, Lace Morris, because, while I never thought I'd say this, I think we all have a lot to learn form your attitude about yourself.
Images: ABC; Giphy