Kl Polishes By KathleenLights Are Selling Fast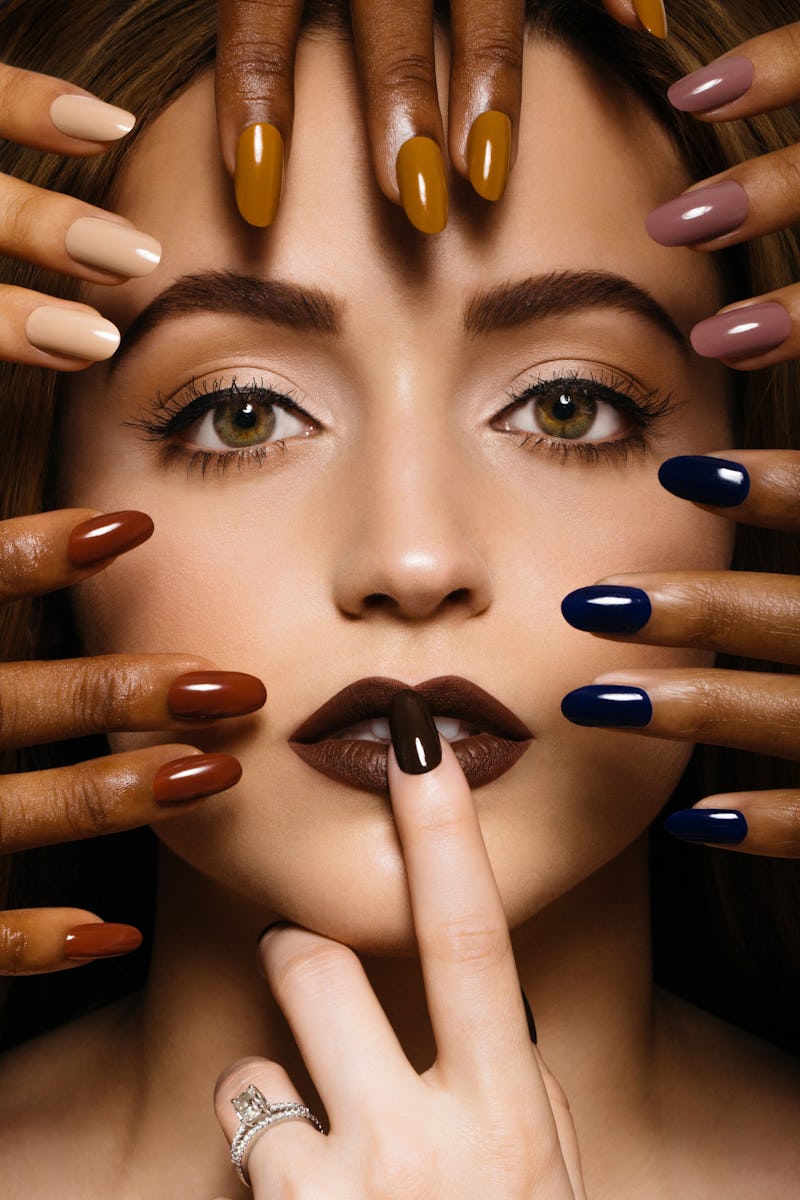 In case you haven't noticed, YouTuber-made products are always super popular. So when Kathleen Fuentes, AKA KathleenLights, created her own nail polish line, the excitement levels were higher than ever. There are six gorgeous shades in the line, and people are going crazy for them all. Are the KL Polishes sold out on pre-order, you ask? You'll need to act fast if you want to be among the first to receive the beauty items.
Fuentes has hinted on social media about starting her own polish line for a while now. The more she posted about it, the more the excitement grew. That made her Nov. 18 announcement all the more exciting. As soon as the shop went live, people were already snagging all the shades they could during the pre-order. People were so excited that some of the shades might actually sell out. According to the brand's Instagram post, there's one KL Polish that's almost sold out on pre-order.
They didn't say exactly which color that is though. If I had to guess, I would say that it's Zoey — the neutral pink color. It works for everyone and her fans have been tweeting about the color a lot. You should probably just stop what you're doing and go pre-order the color while you can.
This isn't the only gorgeous color in the collection though. Gumption!, Snickerdoodle, Broccoli & Chocolate, Brick Sidewalk, and Carmello are all totally wearable too. Not to mention the polishes are only $8.50, which is pretty darn affordable.
The first round of pre-orders is set to ship the week of Dec. 5, according to the site. If you're looking to get them in time to give as a holiday gift, I'd go shop them now. There's no doubt in my mind that there will be a restock, since the line is permanent, but it's unclear when that will be.
Bottom lineL you should probably just go shop while you still can. With over 2.7 million subscribers, something tells me that this won't be the first time you see the words "sold out" by KathleenLights' polishes.
Images: Courtesy KL Polish