Netflix's 'Captive' Might Not Be One-And-Done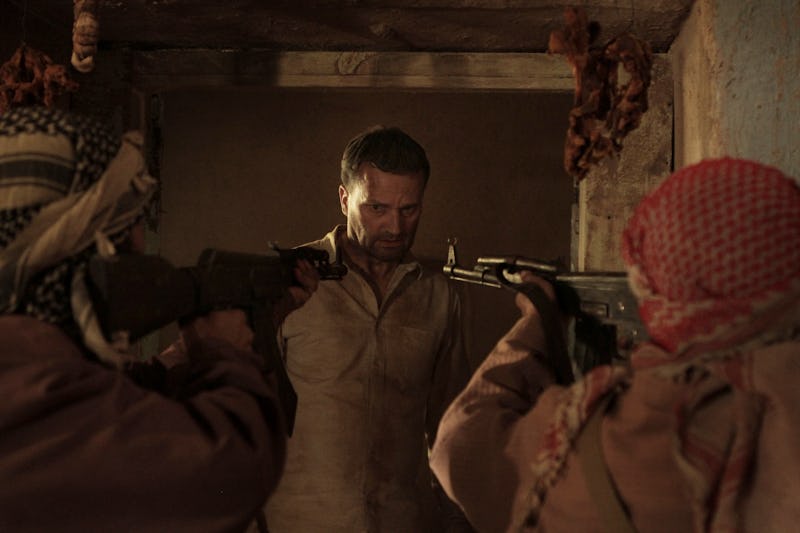 Netflix seems to always know exactly what kinds of shows fans want to see. Whether they're about superheroes (Luke Cage), '80s nostalgia (Stranger Things), British royalty (The Crown), or resurrected favorites (Gilmore Girls), every single new original series the streaming service premiered in 2016 seems like it was a massive hit. And there's no reason to believe that the Netflix docuseries Captive will be any different, since it's tapping into yet another one of our culture's other current obsessions: True crime. Over the course of eight gripping episodes, the show will document — through interviews and reenactments — eight different real-life cases of kidnapping and hostage-taking. Given how quickly viewers are bound to devour the eight-hour series, I'm sure the question on everyone's mind soon is going to be: Will there be a Captive Season 2?
Sadly, there's no word yet on whether or not Netflix will bring back the docuseries for a second go-around, so fans are just going to have to watch the entirety of Season 1 with a cloud of uncertainty hanging over their heads. However, they should take solace in the fact that this isn't an unusual occurrence for a Netflix original program. Even a show like Stranger Things, which became an instant and unexpected cultural sensation this summer, had to wait six full weeks for official announcement of its Season 2 renewal, allowing fans to finally breathe a sigh of relief.
So even though we may be waiting a while to hear news about Captive, there are plenty of reasons to be hopeful that it won't just be a one-and-done. For one thing, there's the fact that Netflix hardly ever cancels shows after only one season; even some of their less-buzzy offerings, like Hemlock Grove, have lasted for several seasons before they pulled the plug. Then there's the fact that Captive is bound to do well ratings-wise, in a climate where Serial, The Jinx, and The People v. O.J. Simpson all flourished. And then there's the fact that (unfortunately) there have been far, far more than eight reported cases of kidnapping in the world, meaning the producers have plenty of source material to work with for future seasons.
Finally, one needs only to look at another Netflix docuseries for the best sign of hope for Captive's future. Almost exactly one year ago, in December of 2015, the streaming service debuted Making A Murderer, a documentary about convicted murderer Steven Avery. The 10-episode series became a veritable phenomenon. Even though it seemed like the one season brought Avery's story to a close, Netflix announced in July of this year that Making A Murderer was renewed for Season 2 — one month before Avery's nephew Brendan Dassey saw his conviction overturned.
It's clear that Netflix places tremendous value in its true crime programming, and will allow them to return if the creators find more captivating stories to tell. Ultimately, it's more likely that more episodes will be left up to the people behind the scenes — like creator Simon Chinn (the Oscar-winning documentarian behind Man On Wire and Searching For Sugar Man) and executive producer Doug Liman (the director of The Bourne Identity and Edge Of Tomorrow) — to decide whether or not they have more hair-raising tales of danger they want and need to share. Hopefully they do, because something tells me America is about to get addicted when all eight Captive episodes drop on Friday, Dec. 9.
Images: Jean Louis Schuller/Netflix; Giphy; Courtesy of Netflix