These Golden Globes Movie Snubs Were Major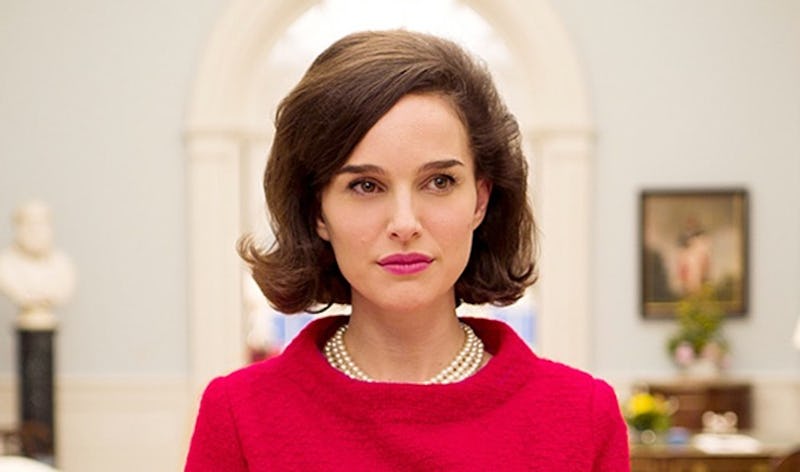 The time has finally arrived: on Monday, the 2017 Golden Globes nominees were announced. There have been clear front-runners in every category, from Manchester By The Sea getting a nod for Best Picture (Drama) or Ruth Negga naturally netting a nomination for her performance in Loving . But, in all of the excitement of the nomination announcements for the 2017 ceremony, there were some films that were noticeably absent from the nomination conversation. While certain performances in otherwise snubbed films have garnered praise and subsequent Golden Globes, those films not also getting their due is a rather unusual occurrence. How is it possible that these movies were snubbed at the 2017 Golden Globes. More importantly, does the snubbing of these films at the Golden Globes mean chances of Oscars glory are suddenly fading?
While we contemplate those big questions, let's focus on the snubs themselves. It may comes as no surprise that Hell or High Water, La La Land, 20th Century Women and Moonlight all got into the Best Picture Category, considering they've been getting nothing but high praise from critics and audiences alike since their release. But there were a few films that were prominently left out of the conversation. These films were able to garner praise over the course of 2016, but, for some reason, the Hollywood Foreign Press Association did not include them in the list of nominees.
Jackie
Natalie Portman earned a nomination for her performance as First Lady Jackie Kennedy, but the film itself — which has garnered praise for other elements like score and direction — fell short of the mark for a Best Picture nomination.
Fences
Fences has been on the tip of many critics' tongues and there been nothing but praise for leads Viola Davis and Denzel Washington. It should have been catnip for the Hollywood Foreign Press, especially considering this was Washington's return to the director's chair. What gives?
Arrival
This was another unusual case of a performer getting consistent recognition (in this case, Amy Adams) and the film being a serious box-office and critical darling, yet not love was given from the Hollywood Foreign Press. Disappointing, to say the least.
Edge of Seventeen
Hailee Steinfeld once again gave an awards-caliber performance in Edge of Seventeen . This coming-of-age drama has been compared to Mean Girls and Heathers, but praised for its topical poignancy. It may has gotten a late 2016 release, but the momentum its picked up since it hit theaters makes this snub all the more noticeable.
Loving
Another timely drama, like Arrival, Loving's topics are so relevant for today's American audiences that it was tough not to fall in love with it. Ruth Negga has earned a nomination for her performance as Mildred Loving, a woman fighting for the right to remain married to her husband, Richard Loving; the film, despite its power and greatness, still got snubbed.
Love & Friendship
This Jane Austen adaptation was an absolute smash hit at the beginning of 2016. While period drama is usually an attractive genre for awards season, not even the greatness of Austen, director Whit Stillman, or Kate Beckinsale's incisive performance could nudge Love & Friendship into the Best Picture category.
Florence Foster Jenkins
Meryl Streep's star-power couldn't get Florence Foster Jenkins into the Best Picture category. Stephen Frears, an award-winning director, could get Florence Foster Jenkins into the Best Picture category. Not even the surprise nomination of Simon Helberg could get Florence Foster Jenkins into the Best Picture category. What the heck?
The snubs were pretty major but it doesn't detract from the greatness of the films themselves or the elements which make them great. If anything, I think it means we should rewatch them and just bask in their greatness all over again.
Images: Fox Searchlight Picture (2); Paramount Pictures (3); STX Entertainment; Focus Features; Roadside Attractions;