Here's How To Get A Free Gift Card From ColourPop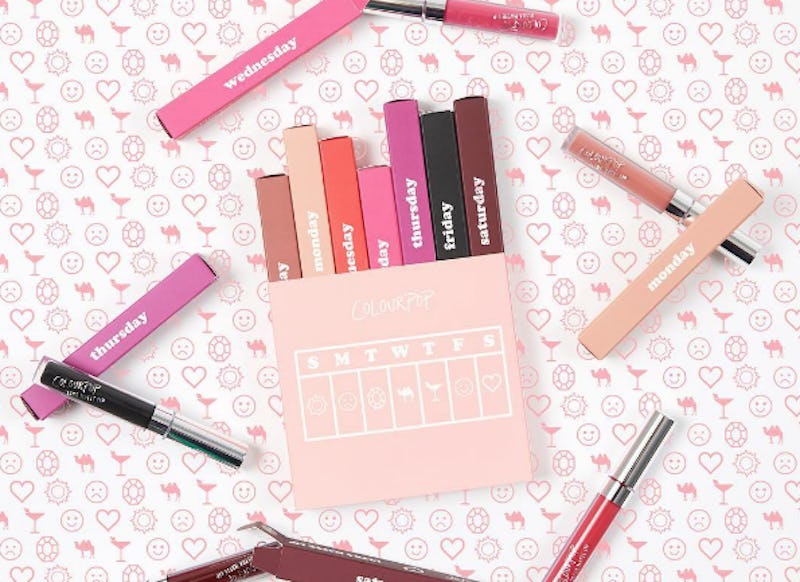 If you thought that ColourPop's previous promos were good, then you won't believe their latest offer. Instead of giving away a certain number of products with each purchase, they're giving away free money. Yes, you read that right! According to the site, ColourPop's latest promo is for e-gift cards. This deal won't be around forever though, so you'll want to shop fast.
You never know what ColourPop will do next. It seems like not a day goes by that they don't either launch something or give away free products. This time could just be the best of all though. They're giving away up to $25 in gift cards, depending on how much you spend. Pretty awesome, right?
All you have to do is spend $20 to get a $5 card, $40 to get a $10 card, $60 to get $15 card, $80 to get a $20 card, and $100 to get a $25 card. That's it! The best part is that there's no restrictions either. Every single item on the site is eligible for the free gift card. The promo will only be around while supplies last though, so you shouldn't wait to get your shopping in. As of Dec. 17 at 12:30pm EST, there's still plenty left.
The deal hit the site around the same time that the ColourPop x Hello Kitty Extension items did as well. Like I said before, even the new items are a part of the promo. That's pretty awesome considering that their products are already so affordable. Free money on top of that is just a bonus.
That's not the only new item that's available to shop either. ColourPop just launched their Days Of The Week Lippies as well. On top of that, there's also the entire holiday and Peach Collections as well. In my opinion, this is the perfect time to stock up on everything you've been eyeing up.
You never know how long these promo sales will last, so I'd suggest getting your shopping done soon. There's no word on whether you'll receive these packages before Christmas, but either way you can't go wrong with these items.
Images: colourpopcosmetics/Instagram (1)