These People Shattered Gender Norms In 2016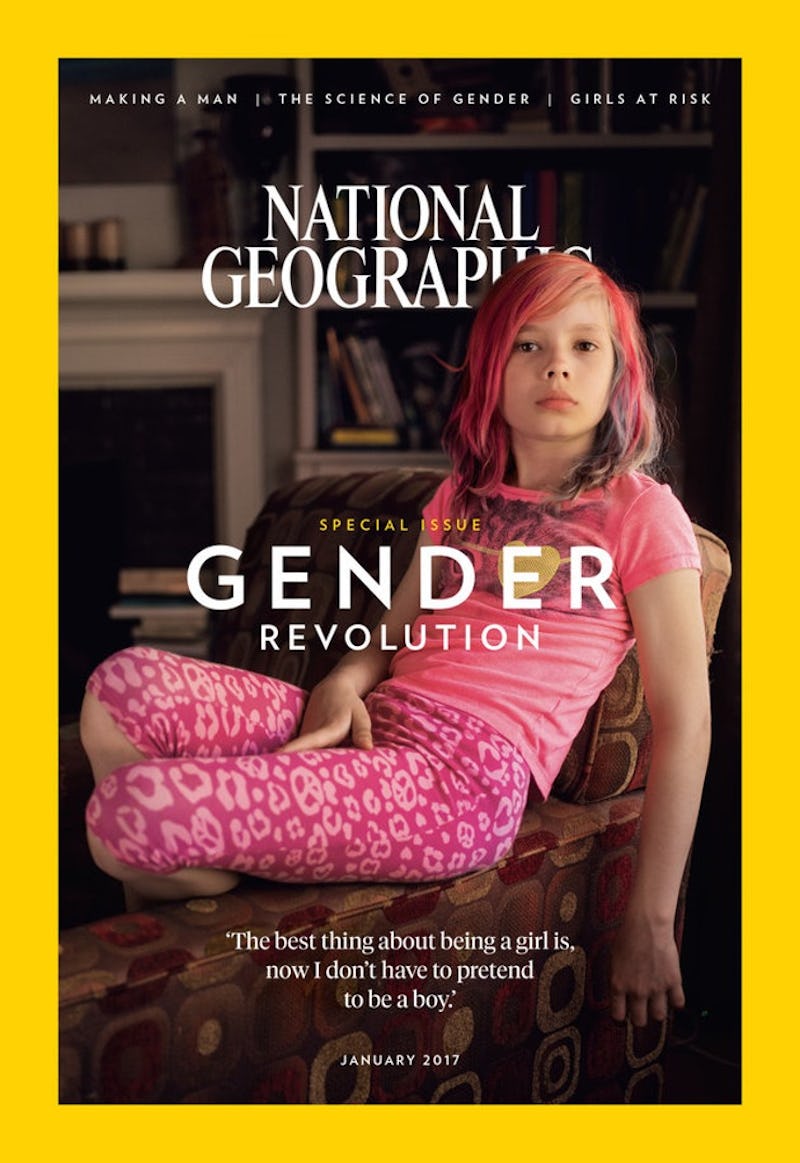 There are a lot of negative things we could say about this year, particularly when it comes to gender inequality. But on a more positive note, there were a lot of people who shattered gender norms in 2016. And while there's much work to be done to advance women's rights and LGBTQ rights in the coming year, it's also worth celebrating and taking inspiration from those who have already made a lot of progress in those arenas.
To be more specific, 2016 saw an uptick in hate crimes toward LGBTQIA+ people and other marginalized groups, the passage of anti-choice legislation, and the introduction of a record-breaking number of anti-LGBTQ bills. But it was also a time of growing awareness. "Gender-fluid" was added to the Oxford English Dictionary. Celebrities from Caitlyn Jenner to Ruby Rose have continued bringing visibility to trans, gender-fluid, and non-binary people. And many everyday people have also made amazing strides creating a world where neither our physiology nor our gender expression limits what we can do.
Here are some people who have shattered gender norms and inspired us all to be ourselves this year — and who give us hope for the coming year.
Bruce Vain And Sonam Mittal
Vain (a pseudonym) and Mittal created the meme "Spoilt Modern Woman" to call attention to sexism in India. It twists phrases that are typically used in sexist ways, like "look at that bomb..." to say things that actually break stereotypes, like "look at that bomb defusing expert." Mittal told us back in March that the project aims to "challenge sexist humor and tropes with inclusive, personable humor."
Rana Abdelhamid
Through the Women's Initiative for Self-Empowerment, Abdelhamid teaches women to kick *ss in hijabs. After being the victim of an Islamophobic attack herself, she began offering self-defense classes and professional support to help other Muslim women thrive and succeed.
Daisy Edmonds
"It's unfair because everyone thinks that girls should just be pretty and boys should just be adventurous," this 8-year-old said in a viral video taking down gendered kids' clothing — something that's especially important to be conscious of when we get our holiday gifts. Well said, Daisy.
Gary Thompson
This beauty expert, who runs the blog ThePlasticBoy, became the first male star of a cosmetics campaign when he appeared in a L'Oreal ad about embracing who you are. This marked a huge step toward showing that makeup, a product traditional marketed to women, is also for men.
Avery Jackson
9-year-old Jackson is the first trans National Geographic cover star. The issue she appears in explores trans issues from a variety of perspectives, and she and her family have long been outspoken advocates for trans rights. The issue quotes her as saying: "The best thing about being a girl is now I don't have to pretend to be a boy."
Images: National Geographic