7 Ways to Make His 'Bachelor' Run Less Boring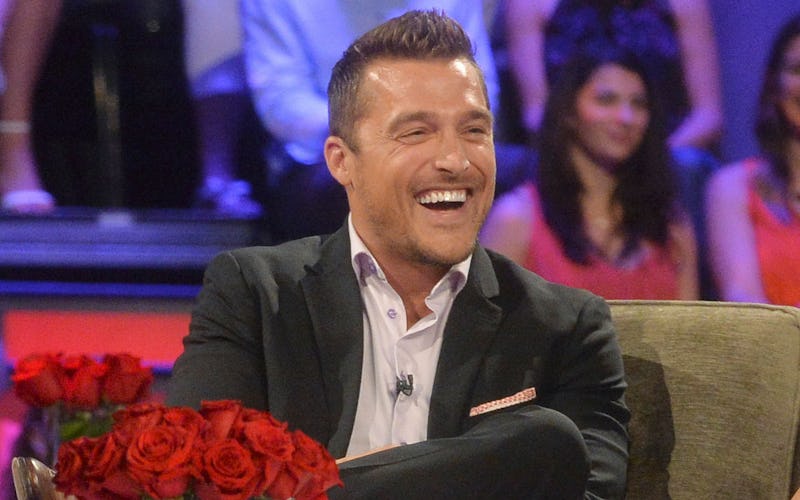 I'm a little depressed today because Chris Soules is officially the next Bachelor. Personally I have nothing against the guy (except that one time he basically said he wants his wife to be a homemaker and nothing else) but when I heard Arie Luyendyk Jr. was also up for the job I was so excited. Arie is my favorite contestant of all time next to maybe Courtney Robertson (gotta love a reality TV villain). He would have made an excellent Bachelor because he's really charismatic, entertaining, and just plain interesting. He races cars for a living and is dubbed the Kissing Bandit. Who wouldn't want him to be the next Bachelor? Well, ABC apparently.
Chris Soules is an all-around nice guy. He was always good to Andi, he's engaged with his fans on Twitter, and he's not hard to look at. Unfortunately the farmer seems pretty boring. Bustle's Lia Beck pointed out that ABC probably went with the safe choice in the wake of the disaster that was Juan Pablo. I can get that. Chris is almost guaranteed to fall in love and propose at the end of the season and probably won't be homophobic. He seems like a decently mushy guy ready for love. But I'm already scared of how much of a snoozefest the season could be.
I've seen my fair share of boring Bachelor and Bachelorette seasons. I never want to suffer through an Emily Maynard or Sean Lowe again. Will Chris be on their level? I hope not. But even if he is, there are ways to make the season less boring both on the producers' part and on the part of the viewers. So cheer up, because Chris is our lot in Bachelor life and I'm going to help you make the best of it.
CHANGE IT UP
Here are some tips for the producers. The format of the show is pretty tired. We know there will be a daredevil date, some love metaphors, crying girls, romantic dinners, etc. They should take a cue from the editors of Bachelor in Paradise and throw in some funny moments where a girl is talking to a raccoon or something. Keep viewers interested even when you don't have a lot to work with.
CAST SOME NORMAL GIRLS
Women like Sharleen Joynt wreak havoc on the format because they call attention to the awkwardness of it all. It's nice to feel represented when you watch the show. Like, yeah, I would totally say that about this ridiculous moment! It helps viewers connect more.
ABSOLUTELY NO LOVE LETTERS OR POETRY
I might die if I have to watch another season of sappy secret admirer notes or pithy poetry. Here's hoping the women don't copy Chris' romantic gestures because who even writes love notes by hand and in cursive anymore? Is Bachelor trying to be a Jane Austen novel? Because then it needs way more sass.
PLAY A DRINKING GAME
And now a few tips for the viewers: when in doubt (and when over 21) turn the show into a drinking game. Take a sip whenever Chris Harrison says "dramatic." Take a shot if a woman declares her love for Chris within five minutes of meeting him. Chug rosé every time you hear someone talk about the first impression rose.
FOCUS ON THE WOMEN
Chris himself might be pretty drama free, but that doesn't mean the women won't come with any baggage. (And no, I'm not talking about children. I would never call a child baggage, Kalon.) The ladies of the show tend to stir up more trouble than the men do, so you can be on the lookout for some entertainment value there.
GET REALLY INVESTED IN THE ROMANCE
Maybe we should all stop thinking of this show as an entertainment tool and instead get really involved in Chris' dating life. You won't care if he's boring if you're just so excited for him to find his wife.
COME IN WITH LOW EXPECTATIONS
The best thing you can do is expect the season to suck. That way if it's even mildly entertaining, it's better than you thought it would be.
Images: ABC (2); aethelwin/Tumblr; freebeacon; giphy; popcultureperversion; readsleeprepeat; wetpaint