'DWTS' Dancer Spills on Val & Janel's Relationship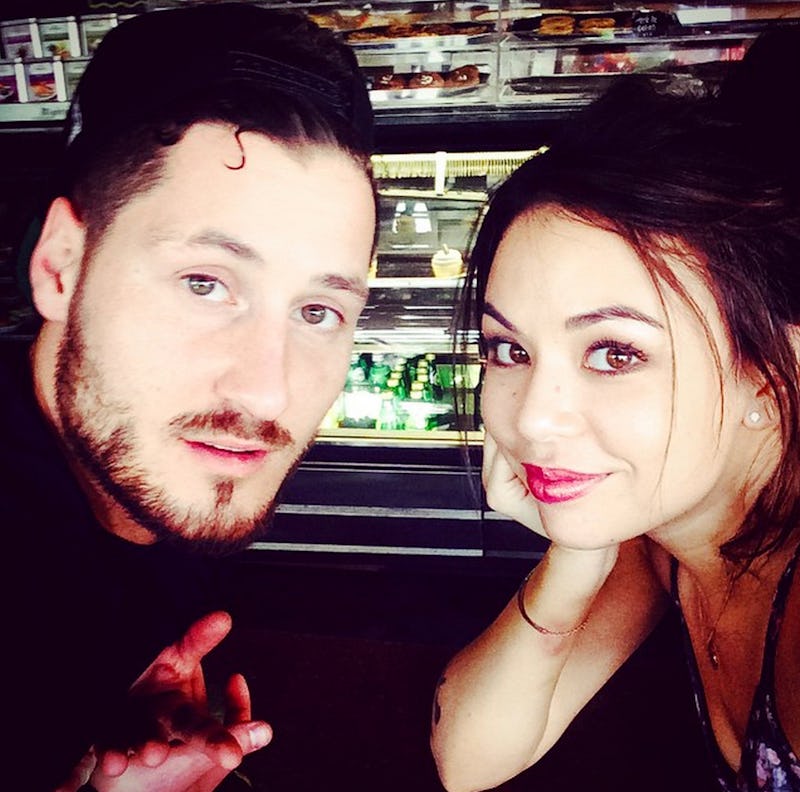 I've been suspicious for awhile that maybe Janel Parrish and Val Chmerkovskiy's supposed Dancing With the Stars romance is not exactly as cut and dry as some fans see it. After all, Parrish has a boyfriend, and hopefully she wouldn't cheat on him no matter how attractive Chmerkovskiy is. But still, week after week the pair dances and their chemistry is undeniable. So instead of continuing to speculate based on what I was seeing, I decided to get some inside information. I talked to the season's new dancer Allison Holker (who is going to give us a Mean Girls -inspired dance with Aaron Samuels on Monday!) and she sets the record straight.
"Janel is one of the easiest people to get along with. The girl is like the biggest sweetheart," Holker gushes about the Pretty Little Liars star. "If people are feeling a connection between Janel and Val it's because anyone would. She is so kind and everyone feels happier when they're around her."
And as far as Chmerkovskiy goes? Well, Holker says his sweet comments aren't exclusive to Parrish. He's just a flirty guy in general.
"Val will whisper sweet nothings to girls here without even meaning to," Holker tells me, laughing. "He's got this sexy voice and when he speaks and it's just, like, wow. But he's not just like that with Janel. He's like that all day long with anybody."
Welp. Sorry to burst your bubble Janelskiy shippers, but at least we know the truth now. Of course, that doesn't mean that their onstage chemistry isn't going to continue working in their favor. Especially since they're doing a Rumba on Monday and from the looks of things, it's going to be pretty steamy.
But whether they're faking a relationship or this is just their personalities, it's clear they have the crowd on their side. And with that and their dancing skills, they're on the road to winning that Mirror Ball.
Images: prettylittleliarsxxxx/Tumblr; Janel Parrish/Instagram (2)