7 Things Black Women Wish We'd Had As Little Girls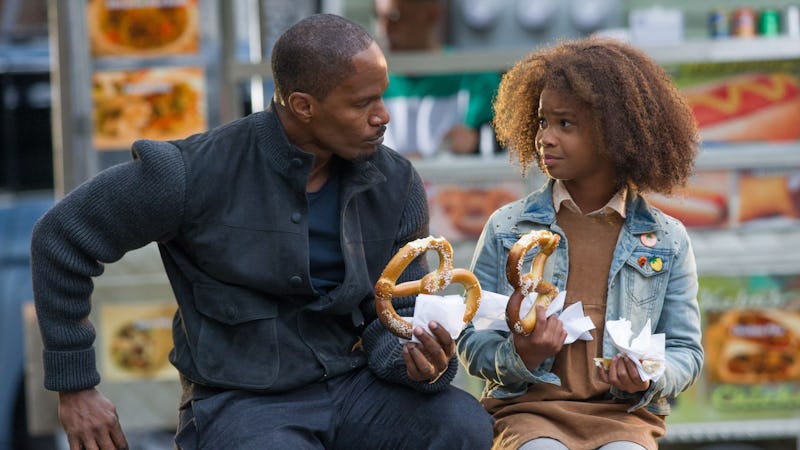 On this Martin Luther King Day, I'm reminded of a speech in Dr. King gave Atlanta in 1967. "As long as the mind is enslaved, the body can never be free," Dr. King said. "Psychological freedom, a firm sense of self-esteem, is the most powerful weapon against the long night of physical slavery."
Though most young girls struggle with self esteem, for young black women like myself, the path to self love is even further complicated by race. All too often, black girls must confront even more pressures about what they should look like, how they should act, and how they don't measure up to society's standards.
It's been proven, time and again: A 2012 study found that television decreases the self esteem of black girls, while raising that of white boys. The Clark Doll Test, which was first conducted by legendary sociologists Kenneth and Mamie Clark in the 1940s, asked black children about two dolls, one white and one black. Sixty-three percent of the children said they'd rather play with the white doll, and 44 percent of the black children said the white doll looked most like them. The study has since been emulated throughout the years, and continues to show that black children suffer from particular self esteem issues.
The media has a profound effect on the self esteem of all girls, and positive images of black girls and women are particularly necessary for young black women's mental health. While I did have several examples of positive role models in the '90s and early 2000s, today, there are more positive images of black women that celebrate our diversity, talents, interests, and accomplishments than ever.
Here are seven things that I wish I had seen represented in the media and pop culture when I was younger.
Prominent Dark Skinned Women On The Big And Small Screens
When I was growing up, black women like Tyra Banks and Halle Berry were celebrated as some of the most successful women in their fields. But as a black girl with dark skin and tightly coiled hair, it was clear to me that black women could only be considered beautiful if they had lighter skin and relaxed hair. To this day, black women around the world spend billions of dollars on hair and skin products in order to achieve Eurocentric beauty.
But today, more darker skinned black women than ever have leading roles in movies and television. Actresses such as Lupita Nyong'o, Viola Davis, Gabourey Sidibe, and Orange is the New Black's Uzo Aduba and Danielle Brooks are all helping to expand the definition of black beauty, and to challenge the norms that promote colorism.
A Black Family In The White House
Years ago, the idea of a black person being elected president seemed like a possibility, but only in the very distant future. Now that it is a reality, I think about how having a black family in the White House could have influenced my self perception as a young girl.
The fact that a black family lives in the most important house in the country, and that Michelle Obama is an accomplished, educated woman in her own right, sends an important message to black girls about who they can be, and what they can accomplish. Sasha and Malia are also totally normal teenagers — occasional boredom and all — and that would have been pretty damn cool for me to see as a girl.
The Natural Hair Movement
As I child, I always felt like my tightly coiled hair type was ugly or inadequate. Black hair magazines were filled with women with straight or curly hair, weaves, or wigs. Sure, many black people rocked natural hair styles in those days, but the type of natural hair that was celebrated, or "good hair," was not my type of hair. I was obsessed with obtaining long, straight hair, and in fact, I didn't think I could ever be beautiful without it.
Of course, today, straight or curly hair is still considered the most beautiful norm. However, thanks to celebrities who proudly wear their natural hair, depictions like Viola Davis' infamous wig snatching scene on How To Get Away With Murder, and hair gurus such as Franchesca Ramsey and Joulzey, the natural hair movement seems to be making progress in accepting all types of black hair. There is more of a dialogue than ever about what "good hair" means, and I'm grateful young girls might be growing up hearing it.
Famous Queer And Trans Black Women
Years ago, there were few mainstream queer or trans black women for young girls to look up to. In the present day, there are several well known queer black women on television and in music. Journalist Robin Roberts and actress Raven Symoné both came out in 2013. Queer rappers Azealia Banks and Angel Haze are making waves in the rap scene, and trans black women like actress Laverne Cox (Orange is the New Black) and writer, activist, and television host Janet Mock (So Popular), provide talented, creative role models for young queer black girls to look up to.
Queer visibility is as important as ever, given the profound effect that institutional racism and discrimination has on queer and trans folks, who are more likely to face obstacles such as homelessness, violence, unemployment, and suicidal ideation.
#BlackTwitter
Of course, Twitter itself didn't exist when I was a kid. Now that it does though, black women have been using it to connect with each other and discuss black issues. After this year's Oscar nominees were announced, Black Twitter condemned the lack of diversity with the hashtag #OscarsSoWhite. Black Twitter (and Black Feminist Twitter users) have started conversations about black issues with the hashtags #RacismEndedWhen, #SolidarityIsForWhiteWomen, and #BlackLivesMatter. Black Twitter is so powerful that it was even responsible for stopping "Juror B37" of the George Zimmerman trial from writing a book after Zimmerman was acquitted.
Black social media gives today's growing black girls a dedicated online space where their culture and issues are at the forefront — and that's a wonderful change.
Black Girl Nerds
Of course, black girl nerds have always existed. But when I was younger, the stereotype was that black girls, and black people in general, were not interested sci-fi, anime, and other typically nerdy topics.
Now, black women who love everything from comics to Dr. Who can find other Blerds to connect with through online communities such as Black Girl Nerds and Afronerd. Through these online spaces, today's young black girls can "freely embrace who they are," and know that their interests are shared with others just like them.
Narratives About Complex, Unique, and Carefree Black Women
It still isn't enough, but pop culture today provides many more examples of diverse and complex black women than I had when I was a child. Writer and producer Shonda Rhimes has written black women into leading roles on prime time television with Kerry Washington as Olivia Pope in Scandal and Viola Davis as Annalise Keating in How To Get Away With Murder. Writer and actress Issa Rae has been lauded for her refreshing portrayal of black women on her web series The Misadventures of Awkward Black Girl.
Moreover, the casting of Quvenzhané Wallis as Annie (2014) and the new phenomenon of the Carefree Black Girl character, are letting young black girls know that they can have happy endings too.