Why Screech & Lisa Weren't At The 'SBTB' Reunion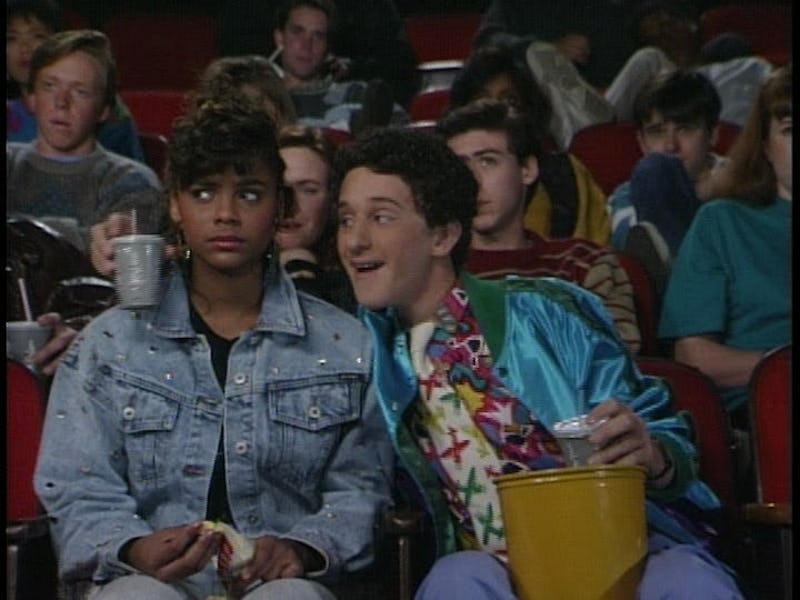 If you're still freaking out about the Saved by the Bell reunion on The Tonight Show , you're not alone. But although it was full of amazing inside jokes about the actors' lives and fun throwbacks with lines and scenes from the show's heyday, there was still something big missing. Actually, the only negative part was Lisa Turtle and Screech missing from the reunion, and although we understand why the actors — Lark Voorhies and Dustin Diamond, respectively — perhaps weren't in attendance due to personal issues, it was still weird to have a reunion without them.
There have been many Saved by the Bell reunions over the years, both with and without Voorhies and Diamond, but none of them compare to Fallon's epic sketch. Instead of focusing on why the actors couldn't make it, I'd like to imagine what the heck Screech and Lisa were doing that was so important that they missed the big event. It could have been together if they're a sweet couple somewhere out there, or maybe she was too busy designing clothing or doing aerobics at home. Screech could have easily been stuck in some locker, dancing on his own, or pretending to be a tree again. Check out all the potential options below.
Lisa & Screech Were Too Busy Being In Love
Hey, it could happen.
Or Screech Was Trying To Woo Her Still
This one is more likely.
Lisa Was On A Shopping Spree
Or counting her money.
He Was Having A Solo Dance Party
Practicing his moves to woo Lisa, obviously.
She Was Practicing Her Aerobics
Front and center, as always.
Screech Was Stuck In A Locker, Working On His Problems
Forever alone.
Lisa Was Designing New Clothes
She is the next Calvin Klein.
He Was Practicing Zack Attack Music
Alone in his bedroom, maybe. Keyboard time.
Or A Theater Audition
He is Groot.
Lisa Could Have Been Unable To Handle Jimmy
He's basically another version of Screech.
Or Maybe Screech Was Pretending To Be Kelly At Max's
He whips his hair back and forth very well.
Images: NBC; Giphy (11)