Watch: The New 'Fantastic Four' Trailer Is Here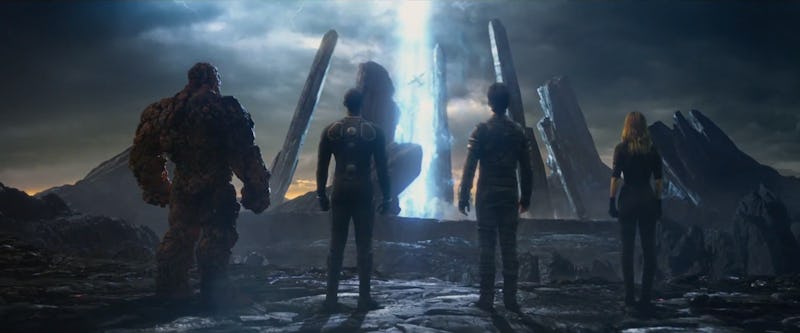 Summer may be a few months away, but you should probably clear your calendar now. That's because the new Fantastic Four reboot hits theaters on Aug. 7. Chances are you've seen the recently released movie poster or the teaser clip that came out in January. But guess what? Now there's even more to get excited about... On Sunday, 20th Century Fox debuted the official movie trailer for Fantastic Four , and trust me, you don't want to miss it.
If the 3-minute clip is any indication, the film has everything you'd want in a summer blockbuster. There's action, suspense, and a great cast. Not only does it star Miles Teller as Mr. Fantastic, but his former That Awkward Moment co-star Michael B. Jordan plays Johnny Storm, aka the Human Torch. (All that's missing is Zac Efron, right?!) Meanwhile, Kate Mara from House of Cards plays Sue Storm/the Invisible Woman, and Jamie Bell rounds out the group as Ben Grimm/Thing.
Here's how 20th Century Fox describes the film:
A contemporary re-imagining of Marvel's original and longest-running superhero team, centers on four young outsiders who teleport to an alternate and dangerous universe, which alters their physical form in shocking ways.
Whether you're a fan of the previous movies, the original comic books, or just Miles Teller (hey, no judgment!), you'll want to check this out. Watch the full trailer below:
Image: 20th Century Fox