Bella Shepard's Acting Career Was Sparked By A Life-Changing Injury
Now, the rising star takes centre stage in teen drama Wolf Pack.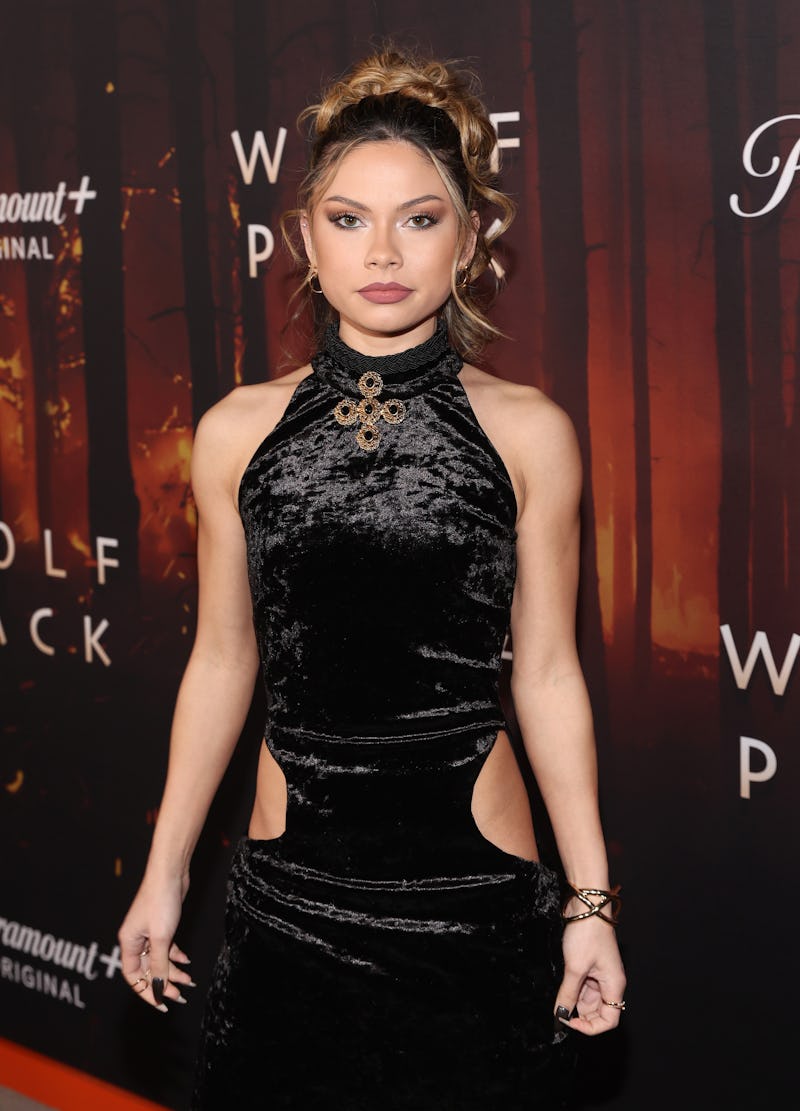 Jesse Grant/Getty Images Entertainment/Getty Images
Created by Jeff Davis, the mind behind MTV's Teen Wolf, Paramount+'s new supernatural series Wolf Pack fills that werewolf-shaped hole for fans of Davis' previous work. Based on Edo Van Belkom's books of the same name, the series "follows a teenage boy and girl whose lives are changed forever when a California wildfire awakens a terrifying supernatural creature and drives it to attack a highway traffic jam beneath the burning hills," per the synopsis. Starring Sarah Michelle Gellar, Armani Jackson, and Bella Shepard, Wolf Pack is available to watch weekly on Paramount+. But who is Bella Shepard, and where have we seen her before?
Born and raised in Michigan, Shepard got into acting after her grandmother noticed a role call for extras in Oz: The Great And Powerful. The 21-year-old was previously a competitive gymnast and was planning to go to college to further her sporting career. But following a knee injury, Shepard had to change her career trajectory.
"It was all very much fate," she told Medium. And while her first major audition didn't go to plan, she managed to land the role thanks to it being a horror film. "I was beyond nervous and completely messed up my lines," she explained. "I think I was literally trembling. Luckily, the show was a scary show, where the character was supposed to actually be scared … From one injured knee, and one mistake in an audition came my entire desire to be a working actor." Before starring in Wolf Pack, Shepard starred in iCarly, Grace And Frankie episodes, and Orange Is The New Black.
You can find the actor on Instagram at @bellashepard. She regularly shares her life on set to her 148k following, particularly Wolf Pack, and life outside work, including time spent with her friends and family. There's no sign of a significant other, though.
As for her role in Wolf Pack, Shepard plays Blake Navarro, one of the two teens central to the show who is bitten by a werewolf. As evidenced by her Instagram, becoming a werewolf is an exciting experience. "It definitely puts you into character when you've got fake blood all over you, and you're got teeth in your mouth," she told Screen Rant. "It's great."