Bill Cosby Is Leaving Prison After His Sexual Assault Conviction Was Overturned
The decision came down to a former district attorney's promise not to pursue criminal charges.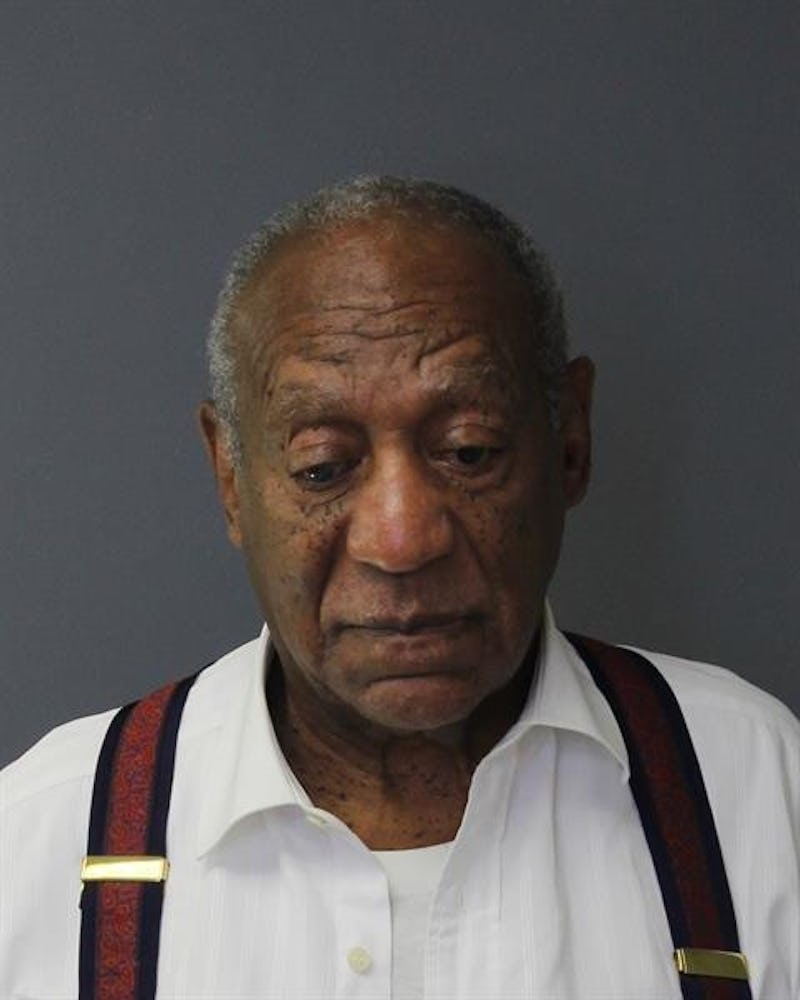 Handout/Getty Images News/Getty Images
Bill Cosby will be released from prison after the Pennsylvania Supreme Court overturned his sexual assault conviction on June 30. The decision was made not because the court ruled he was not guilty but due to an agreement with a previous prosecutor that should have prevented Cosby from being charged with the crime.
Once known as "America's Dad" for his beloved lead role on The Cosby Show, Cosby was arrested and charged with alleged aggravated indecent assault in late 2015 after a prosecutor presented his unsealed deposition from Andrea Constand's civil lawsuit as evidence days before the 12-year statute of limitations expired. In 2018, Cosby was sentenced to three to 10 years in state prison for drugging and sexually assaulting Constand at his house in 2004; he pledged to serve the entire decade rather than express any remorse over the encounter. The first major celebrity to be tried and convicted in the #MeToo era following a 2017 mistrial, Cosby was accused of sexual misconduct by 60 women in total and has denied all of the allegations.
However, in a 2021 majority decision, the Pennsylvania Supreme Court claimed that District Attorney Kevin Steele, who had Cosby arrested, had to abide by his predecessor Bruce Castor's vow not to charge Cosby if he testified and sat for the potentially incriminating deposition in Constnad's civil suit. Castor was public about the decision at the time and even issued a signed press release promising not to pursue criminal charges.
According to the Pennsylvania Supreme Court, the use of Cosby's testimony against him in his criminal trial deprived him of his Fifth Amendment rights. Per People, the court stated that Cosby was subject to "an unconstitutional coercive bait-and-switch," described as a "due process violation." Additionally, they said that overturning his conviction and not allowing any further prosecution "is the only remedy that comports with society's reasonable expectations of its elected prosecutors and our criminal justice system," per The Hollywood Reporter.
The court's decision to free Cosby sparked a wave of discussion from celebrities on social media. His former Cosby Show co-star Phylicia Rashad celebrated his release, tweeting, "FINALLY!!!! A terrible wrong is being righted. A miscarriage of justice is corrected!"
However, many other celebrities, including Rosanna Arquette, Amber Tamblyn, and Roxane Gay, expressed sadness and anger in response to the news of his release.
If you or someone you know has been sexually assaulted, you can call the National Sexual Assault Telephone Hotline at 800-656-HOPE (4673) or visit hotline.rainn.org.