Blake Lively Auditioned For A Very Fetch Role In Mean Girls
Life could have been very different for the Gossip Girl star.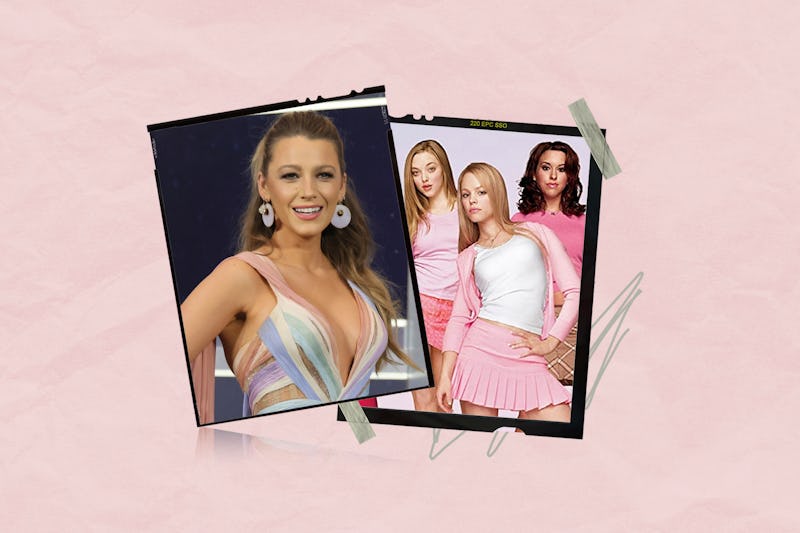 Photo by Dia Dipasupil/FilmMagic/Paramount Pictures
No matter how often you watch Mean Girls, it's easy to spot something new that makes you appreciate it even more. But one thing that's hard to imagine is the unforgettable cast played by anyone other than Lindsay Lohan, Rachel McAdams, Amanda Seyfried, and Lacey Chabert. But in a recent interview with Vanity Fair, Seyfried revealed that the part of Karen Smith nearly went to someone else.
Recalling the audition process, Seyfried said: "I'd flown out to L.A. for the first time with my mother. It was very exciting. I met Lacey Chabert [Gretchen Wieners] for the first time, and Lindsay Lohan [Cady Heron] was in the room, and Blake Lively was playing Karen, and then I was Regina." However, that all changed by the time Seyfried had left L.A. "I flew home, and they were like, 'We think you're more correct for Karen.' So I was like, 'Oh god, OK, sure.'"
Meanwhile, speaking to Cosmopolitan UK in 2019, casting director Marci Liroff revealed that the Gossip Girl star was the top choice for the character. "But at some point, some of the filmmakers said to keep looking. Amanda Seyfried had read for Regina and we really like her," she explained, adding that Saturday Night Live creator Lorne Michaels suggested they make Seyfried Karen instead of Lively. As we know, Rachel McAdams went on to play the role of Regina George.
Liroff also revealed that Chabert wasn't the first choice for Gretchen Weiners, either. "We had a difficult time casting [that character]," she said. "I kept reading young actresses for the role, Ashley Tisdale auditioned for the part but didn't come down to the finals. Finally Lacey came in and just got it on the very first take."
As for Seyfried, she has nothing but fond memories of her time playing Karen. "I think the reason we love Karen so much, and I think the reason she's so funny is that she's just being brutally honest, and it's so beautiful," the actor explained. "It's what makes her so endearing. She's not that smart, but she totally knows it, and everything that she reacts to is just her truth. I think we all love people like that because we can trust them."