Demar From Bachelor In Paradise Is Friends With A Love Island Star
He's also still close with Ivan Hall.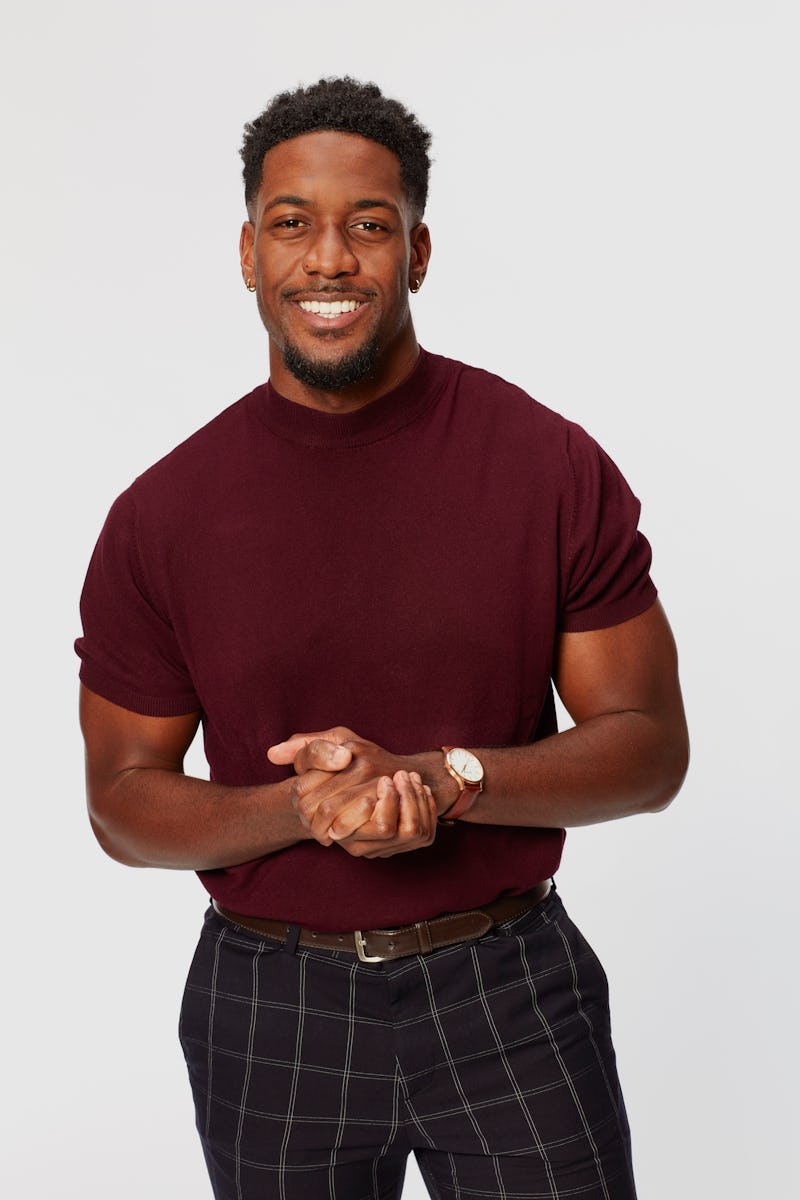 Craig Sjodin/ABC
As a spin cycling instructor, Demar Jackson is used to literally rolling with whatever life throws at him. That willingness to adapt came in handy after Tayshia Adams replaced Clare Crawley on The Bachelorette and he decided to continue his journey to find love on the show, albeit with a different woman. Despite receiving less screen time than many of his castmates, Demar became a fan favorite thanks to a few standout moments -- including the time he performed his original "Mocha Latte" song for Tayshia.
Tayshia ultimately eliminated Demar just one week before the Men Tell All special aired, but Demar had nothing but positive things to say about the experience. He wrote on Instagram that he'd woken up the next morning feeling "thankful and blessed to have had the opportunity of a lifetime" on the show. "Never in my wildest dreams would I have imagined putting myself, my emotions, and my challenges out there to this degree for the world to see, week after week," he captioned a Dec. 9 post.
Now, Demar is returning to the franchise to look for love on Bachelor in Paradise Season 7. Here's what to remember about the 27-year-old Scottsdale, Arizona native ahead of his debut on the show.
Demar's Job & Background
According to Demar's LinkedIn page, he graduated from Arizona State University with a degree in exercise and wellness and a minor in business administration. As a cycling instructor, he's worked at CycleStar and The Madison Improvement Club, and is a certified personal trainer.
Following his time on The Bachelorette, Demar returned to work as a program director and spin instructor at The Madison, where he's known as DJ Jackson. His 45-minute classes are described as a "party on a bike" and feature a state of the art sound system, DJ booth, and laser shows, per the Madison Scottsdale website.
Demar's Instagram & TikTok
Based on Demar's Instagram, he seems to have stayed closest with Ivan Hall and Noah Erb, but Chasen Nick, Ed Waisbrot, Blake Monar, Jason Foster, and Dylan Barbour have all taken one of his spin classes. He's also hosted a few non-Bachelor reality stars: several Love Island US Season 3 cast members, including Olivia Kaiser, Korey Gandy, Trina Njoroge, Roxy Ahman, and Bailey Marshall, recently took his class. In an August post, Demar noted that he's actually known Olivia longer than he's known Ivan.
Demar also appears to be a model signed to the FORD/Robert Black Agency, which represents a long list of actors and influencers, and you can see some of his photoshoots on his page. Eslewhere, he's used his Bachelorette elimination as fodder for his comical TikTok videos, where he's done everything from impersonating his fellow contestants to joking about how hard it can be to get attention on The Bachelorette and, yes, singing "Mocha Latte." In another video, he poked fun at getting sent home, using a rose ceremony after-party at "Club Rosé" as the set-up.
Demar's Hobbies
Per his ABC bio, Demar loves meeting new people, exploring local restaurants, and sipping on fresh cocktails. When he's not on the bike, he dreams of becoming a DJ on the Las Vegas Strip, and also writes poetry in his spare time. Though he's never been skiing or snowboarding, he's open to the idea, citing Denver as his favorite city. He also loves a good glass of cabernet sauvignon.
What Demar Is Looking For
When it comes to love, Demar is looking for someone who "will appreciate his appetite for success," according to his ABC bio. As an only child, he wants to find someone who will both "join him and his mom on their Starbucks coffee dates" and then "get in on the action when he shoots hoops with his dad."
This article was originally published on