Josh & Jackie Took A Major Step In Their Relationship After Love Is Blind
"Mr. Steal Your Girl," indeed.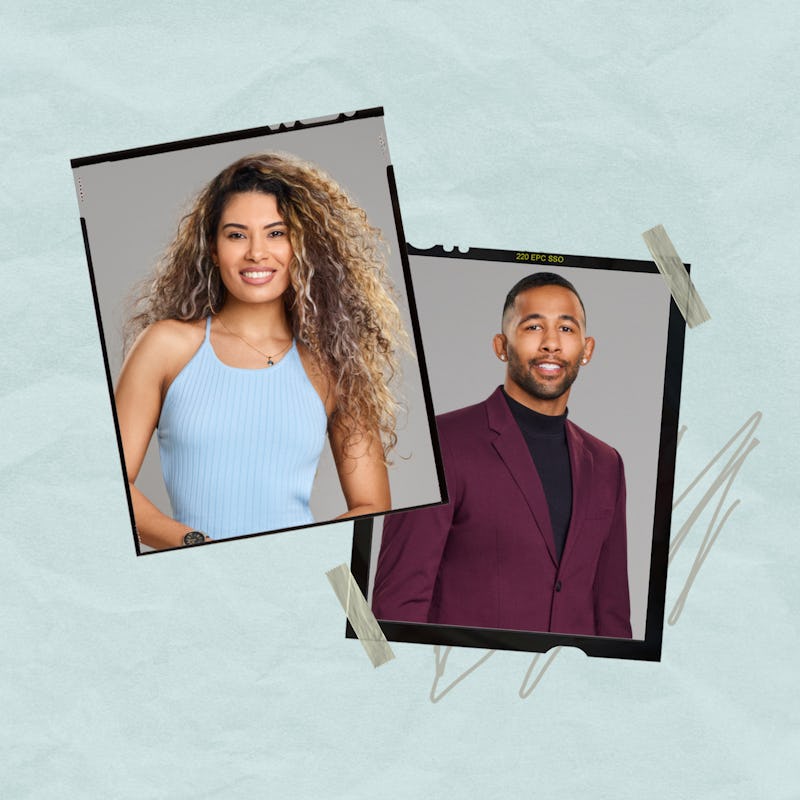 After Jackelina "Jackie" Bonds accepted Marshall Glaze's proposal in the Love Is Blind Season 4 pods, she said that she was "gonna have to really boss up" if she was going to be with a man like him. Though their relationship was solid in Mexico, she was the one telling him to "boss up" after they returned to Seattle. Despite Jackie's first meeting with Marshall's sister, brother-in-law, and niece going well, their relationship shifted soon afterward.
"In this moment, this whole relationship with Jackie is very bleak," Marshall explained to cameras, as he returned from spending some time alone in his apartment. "The other night she says that I need to boss up. The way that she made me feel in that moment when she said that I wasn't a man, that I wasn't doing grown-man stuff... I left."
Once back inside their home, he found Jackie packing her belongings. An intense argument ensued, during which she reiterated that he needed to be more aggressive in the bedroom. Things went even further left when Marshall referred to Jackie as his "project," but they ended the scene tearfully hugging it out. Still, the marketing manager didn't know where they stood when he arrived solo at co-star Chelsea Griffin's birthday party, which took place just 10 days before their wedding.
In the "ultimate plot twist," as Brett Brown put it, Jackie's other pod love interest, Josh Demas, showed up at the party. "I came here trying to find love, and I got screwed over. But I was really in love with Jackie, and I was scared of, like, really putting myself out there," Josh explained to Paul Peden, adding, "Marshall's a good guy, but I'm good at stirring the pot, motherf*cker." After a bizarre interaction with Marshall, during which he referred to himself as "Mr. Steal Your Girl," Josh approached Jackie for a one-on-one conversation.
"If you truly think you're gonna go walk up and talk to Marshall and be like, 'Yo, I do,' then f*ck it," he told her. "But if I walked out of here without telling you how I felt, then what type of man would I be? ... If you're gonna marry somebody, you're gonna marry somebody. But if you don't feel like, heart-to-heart, you're really gonna marry somebody, pick me."
Though she didn't give her answer then, Jackie decided to meet up with Josh instead of going to her wedding dress fitting. He came armed with roses and, again, confessed his feelings, saying that he loves her and wants to be together. Jackie admitted she was attracted to Josh and could see herself marrying him — though not in the near future. By the end of their conversation, she decided to "see where things go" with him, and they kissed before she took off to break the news to Marshall.
In a pre-premiere interview with Bustle, Jackie teased that viewers "need to just tune in and find out" if she and Josh pursued a romance after Love Is Blind, but they had already spoiled the answer. In early April 2023, a TikTok user spotted Jackie and Josh together at a Seattle Mariners game, seeming to confirm they're still together.
Though neither Jackie nor Josh showed up for the Love Is Blind live reunion on April 16, she removed all doubt about their relationship status the same day. "Me and Josh are together. We're moved in, and we're starting our life," Jackie told People. "What I did was right for me. I was simple. Well, I was simple in the breakup, but maybe I wasn't as simple in the relationship. But I don't have no regrets. The only regret I do have is I didn't have that final conversation with Josh in the pods. That's the only thing I regret."
In a separate interview with Entertainment Tonight, Jackie reiterated that she and Josh are "still going strong" and that he "hangs out with [her] family all the time." Meanwhile, she called her time with Marshall "more of a friend relationship," going on to accuse her ex of making "some derogatory" and "quite offensive" comments against her. "I kind of took that as, 'Well, you already said what you needed to say, then I'm cool. I don't need to be in this relationship no more,'" she explained. "And that's when I was like, 'I'mma go ahead and do me'... There was some disrespectful things that happened off camera and I'm the type of woman that I'm not gonna tolerate no disrespect regardless of who you are."
This article was originally published on