15 Fantasy Short Stories You Can Read For Free Right Now
Cuddle up with one of these fantastical tales.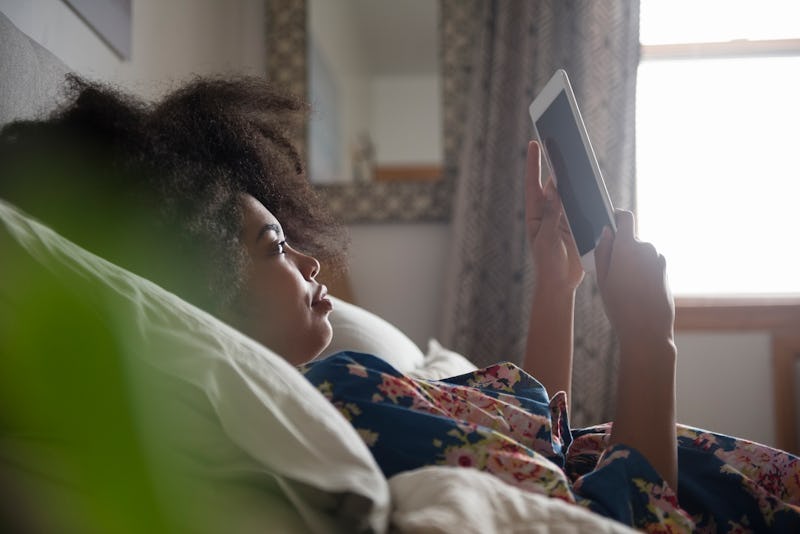 JGI/Jamie Grill via Getty Images
When you think "fantasy," you usually think big: enormous castles besieged by dragons, multi-generational epics about kingdoms and queendoms, and hefty, hardcover book series that seem to go on forever. Fantasy fiction tends to work well on a large scale, where there's plenty of room for world-building and grand adventures. But when a fantasy short story is done well, it's done really well. Stories only have so much space to flesh out entire universes and systems of magic, not to mention delivering a satisfying conclusion, so fantasy writers working with low word counts have to be all the more creative.
Of course, when it comes to fantasy, it's not all dragons and hobbits and games of thrones. The genre tales listed below run the gamut from stories about werewolves' daughters attending finishing school, to scenes of magic on the wintry Boston transit system, to at least one look at East African ogres. And all of these short stories can be read on a lunch break or while crammed onto the commuter train, to add just a little more magic to your day.
Without further ado, check out some of the best fantasy stories that you can read online, for free, right now.
You may have noticed that many of these stories appeared in the same literary journals. If you're in the mood for more fantasy short stories, you might want to consider buying copies of Uncanny Magazine or Lightspeed Magazine.
This article was originally published on