The 9 Best Sci-Fi & Fantasy Books Written By Women This Year, According To Amazon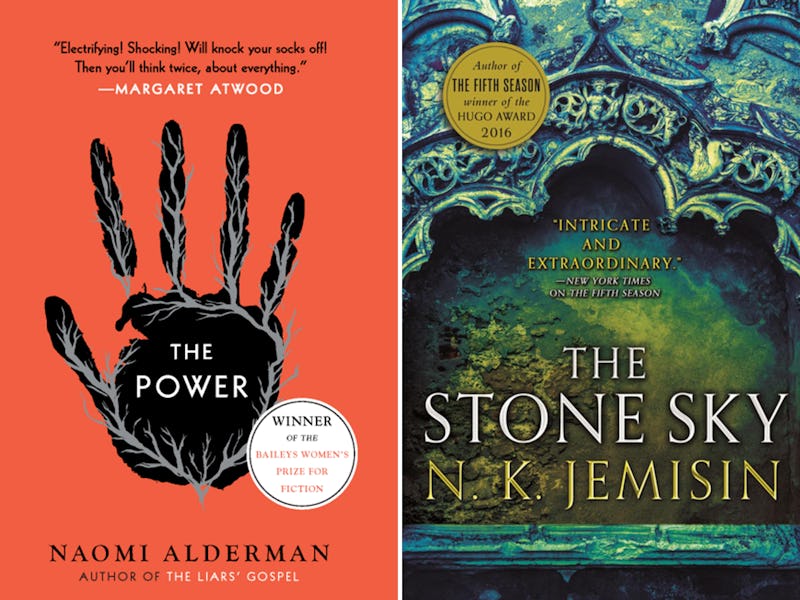 While the last year has been rough for women around the country — we lost protections for equal pay, reproductive rights have taken a serious hit, among other things — we have made significant strides in the face of increasingly obvious systemic sexism and misogyny. Cardi B became the first solo female rapper to top the singles chart in 19 years, Patty Jensen's Wonder Woman maintained the best box office success of any superhero in 15 years, women are running for and winning political appointments in record high rates. Does that mean it wasn't the worst year ever? Probably not, but at least there are a few silver linings.
Fantasy and sci-fi in particular are genres that don't have the best reputation for being inclusive when it comes to both content in the book and the name of the author on the book. For generations, they were dominated by white men who repeated the same narrative for the same audience, and over time, they garnered a particular unsavory reputation for being sexist and exclusionary to women, particularly women of color.
In 2017, Amazon's Best Books list is telling a different story. Out of the 20 selected titles in the category of sci-fi and fantasy, nine of the authors were women. Less than half of those featured women authors were people of color, which highlights the fact that these genres still have progress to make on behalf of equality for all, but the strides women have made can't be overlooked.
It's true that 2017 has officially been the worst and most of us can't wait until it's over, but these nine women who are dominating science fiction and fantasy will make you glad you didn't move to Canada after all.