Fans React To Gabby & Rachel's Bachelorette Shocking Rose Ceremony Twist
A recap of the drama that was Week 3.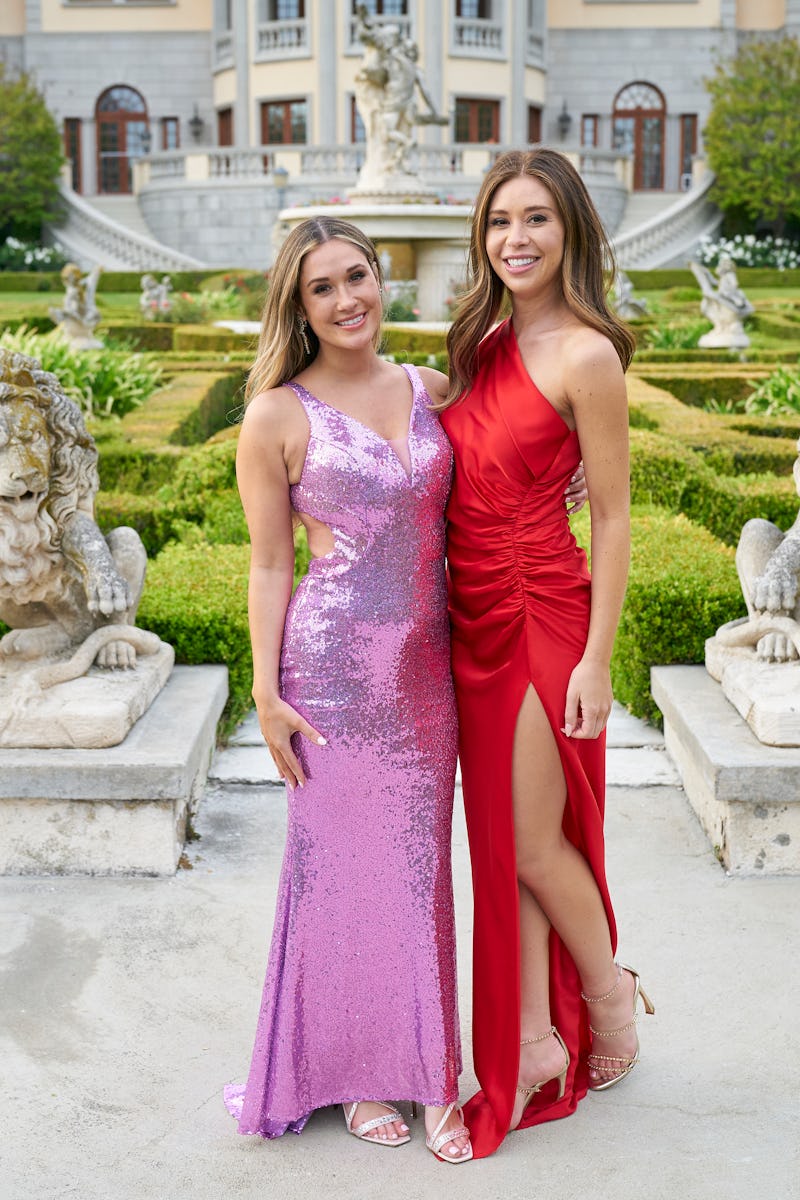 ABC/Craig Sjodin
As if it weren't already clear by now, Gabby Windey and Rachel Recchia aren't afraid to rewrite the rules on their Bachelorette season — and rewrite them again, when needed. As Gabby told Bustle earlier this season, the show's producers "were really open to all of our suggestions and kind of what felt right to us in the moment." And in Week 3, that meant making a few major changes to the show.
It all started when several of the men expressed to Gabby that they were more interested in pursuing things with Rachel — which, OK. But the cavalier (and sometimes downright rude) way they rebuffed Gabby "hurt" her, she explained. It didn't help that during her one-on-one date with Erich earlier in the episode, Gabby was already feeling like she might "be too broken for anyone to love."
After rehashing the experience with Rachel, the women approached Jesse Palmer with a rule switch. There would still be a rose ceremony, but Gabby and Rachel are now picking their own men — i.e., they will each have a separate pool of contestants going forward. The men have to decide, too, if they even want to be in that pool — or if they want to take their chances with the other woman.
If it's all a little confusing, well, you're not alone! Twitter reacted to the multiple dramatic moments in Week 3 of The Bachelorette, starting with Gabby's assembly line of rejections.
Who Rejected Gabby?
After Week 3's group date, Tyler Norris admitted to Gabby that he was pursuing things with Rachel, and she praised his "genuine ... respectful" approach. As for the rest of the men? Eh...
Hayden Markowitz (living up to his predicted villain era!) said his "values line up with" Rachel better. "I think you have the bubbly aspect to you, the goofy aspect — and a little bit more, I don't want to say rough around the edges, but ... obviously I want to make sure that I express that to you," he said.
"Even if, say, you were the only person here, I don't think I would have the heart to continue ... but obviously you're smokin'," Jacob Rapini told her next.
Who Refused Rachel's Rose?
Though Rachel seemed to have more success with the contestants earlier in the episode, several of the men rejected her during the new hybrid rose ceremony — which, she told Gabby, felt "so embarrassing and public."
Termayne Harper, Alec Garza, and James Clarke (aka Meatball) all turned down Rachel's roses. (Don't worry — Gabby didn't pick them, either.) To make matters worse? In a cruel twist, Jesse revealed that Rachel would not be getting those rejected roses back.