Iggy Azalea Joins OnlyFans
The rapper revealed a year-long "Hotter Than Hell x OnlyFans" project, which includes new music.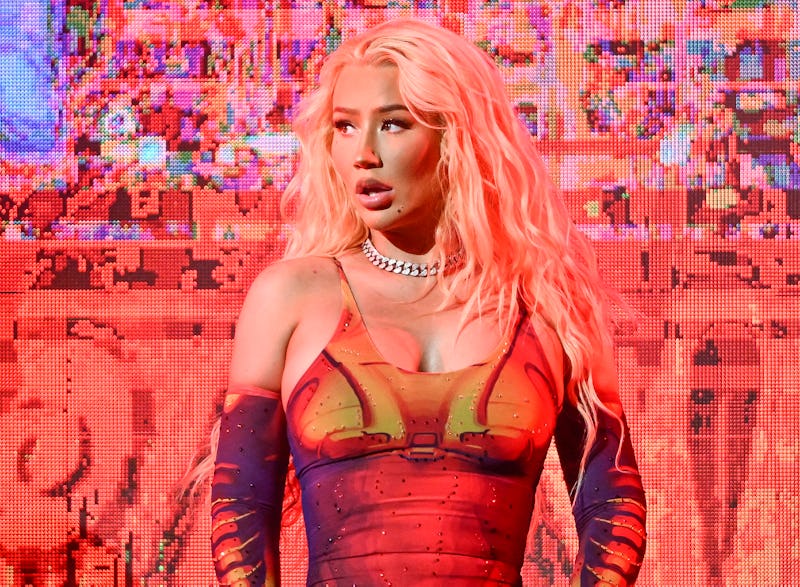 Steve Jennings/Getty Images Entertainment
Iggy Azalea is now on OnlyFans — but not in the way you think. On Jan. 13, the "Fancy" rapper announced that she would be working with OnlyFans on a new multimedia project called "Hotter Than Hell x OnlyFans." The year-long effort is being touted as Iggy's "largest project to date" and will include illustrations, poetry, photography, videos, and even new music created exclusively for subscribers. And while it may not be the adult content that OnlyFans users are used to seeing on the platform, they promise the project will be "unapologetically hot."
"Once I looked beyond the surface-level chatter about what it means to have an OnlyFans, I realized it was the perfect platform to launch a multimedia concept on," Iggy said in statement to Bustle. "I feel excited about not having to worry about the overwhelming and creatively limiting censorship artists have to navigate when sharing work on other digital platforms."
Subscriptions to Iggy's OnlyFans cost $25 per month. Subscribers will receive first access to new content and be able to interact with her directly. The "Hotter Than Hell" project takes visual inspiration from '90s supermodels, with an emphasis on sexuality and the old-school concept of centerfold models. When the project concludes its rollout on OnlyFans in December 2023, "Hotter Than Hell" will become available as a physical coffee table book for fans to purchase.
Iggy joins a growing list of artists and influencers who are using OnlyFans to connect with fans and promote projects beyond sex work and adult content. Cardi B was one of the first musicians to create an OnlyFans profile, where she gave her subscribers exclusive peeks into what she's working on. Other stars who use OnlyFans include Carmen Electra, Whitney Cummings, Amber Rose, Bella Thorne, and Real Housewives like Denise Richards, Sonja Morgan, and Larsa Pippen.
The OnlyFans project might surprise fans because in 2021 she said she would never join OnlyFans. "I think onlyfans can be really empowering for people, But I WILL NEVER, EVVVER join," she said in a now-deleted tweet, per Variety. "I don't want to make that type of content & it only fucks up the bag for ppl on there who really bout that life. Shoutout to the baddies tho!!!!"