Is Shin Dong-woo Still Single After Single's Inferno?
He was reportedly spotted with Nadine after their time on the show.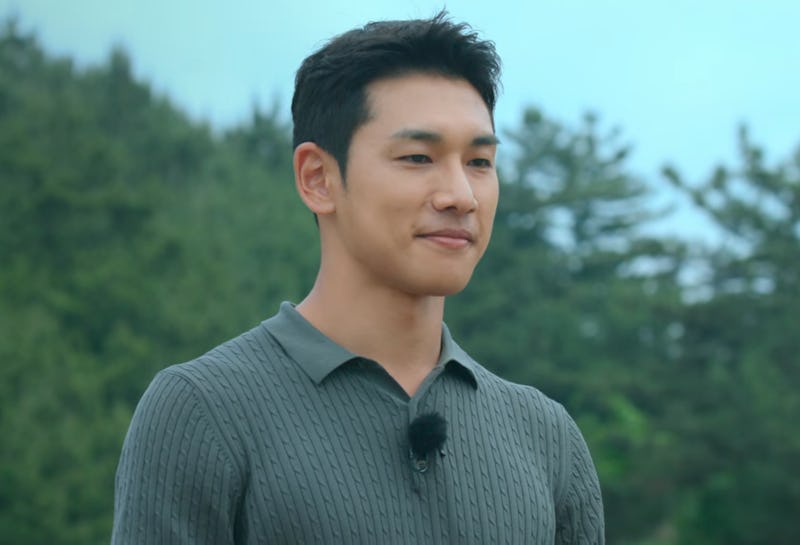 Netflix
From the very beginning of his journey on Single's Inferno, Shin Dong-woo was a contestant to watch. Both Shin Seul-ki and Nadine Lee sent him postcards on Day 1, and both asked him on an overnight date to Paradise. While he could only do one date at a time and first accompanied Seul-ki, he eventually made it to the resort with Nadine, too, and the pair bonded over their respective career paths — he, a working plastic surgeon, and she, a pre-med student hoping to specialize in the same field.
Dong-woo and Nadine even got vulnerable about their respective relationship styles. "I'm rational, like, in most parts of my life," Dong-woo explained. "But as for dating, love, I always follow my heart ... even if I get hurt." Though Nadine said she was more "rational," it still seemed significant that they were having those conversations.
Ultimately, Dong-woo selected Seul-ki as the woman he'd like to leave the show with. He said goodbye to Nadine on his way to see Seul-ki and gave her a parting hug. "It was nice meeting you," he said. "You're a wonderful person."
While Dong-woo chose Seul-ki, saying she "was the only one who moved [his] heart," she didn't feel the same and chose to leave the island with Choi Jong-woo instead. So, where does that leave the popular plastic surgeon?
Whether or not Dong-woo is single after Single's Inferno remains to be seen. He isn't too active on Instagram. He did recently post a "Happy 2023" selfie, but that was his first in nine months.
But a past Single's Inferno contestant may have shared a clue about Dong-woo. Twitter user @yeanskii shared a screenshot of Season 1 suitor Kim Jun-sik's Instagram story, which seems to show Nadine and Dong-woo tagged in the same photo of a meal out.
However, there are also rumors that Nadine and Kim Han-bin were spotted together — and of course, hanging out doesn't necessarily mean Nadine is dating either man. But if you've been shipping Dong-woo and Nadine from the start of their Single's Inferno journey, then there's reason to believe they're on good terms, at the very least. That doesn't mean Nadine is above calling out Dong-woo's behavior on the island, though. In a reunion video on The Swoon, Nadine said Dong-woo "tricked" her by saying they'd get a chance to talk in Paradise, only to choose Seul-ki for his first date there.
"I'm sorry," he said. "I've only known her for a few days. We were still getting to know each other. I had to stay open to all possibilities."