Sex Education and Suspect Casts Join Forces For ITV's New Medical Drama
With filming currently underway, here's what you need to know.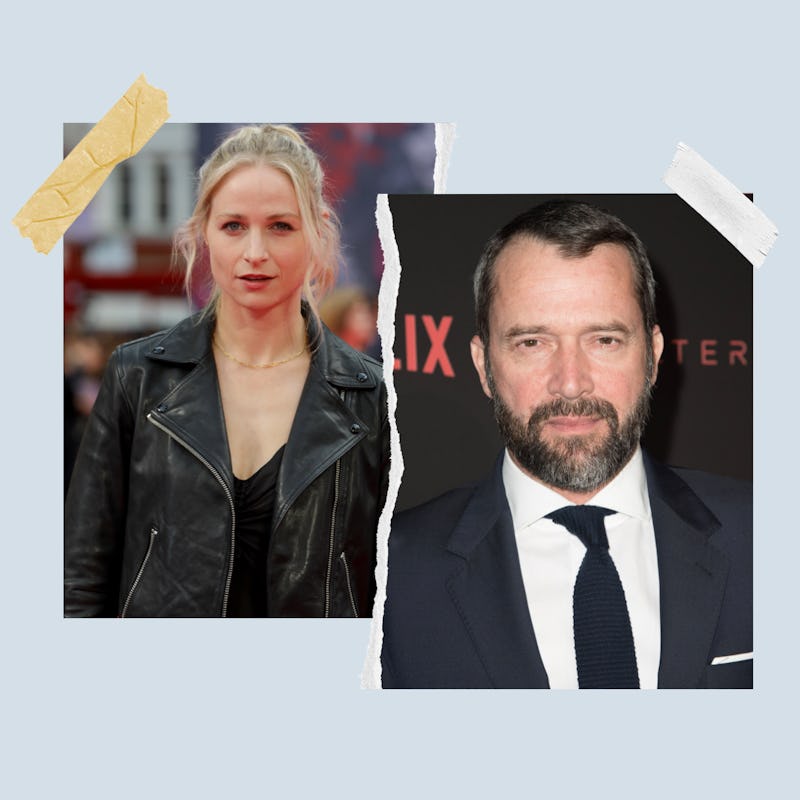 Getty Images
In what will likely please fans of the network, ITV has commissioned a brand-new medical thriller series titled Malpractice. The show follows a damaged doctor who gets caught up in a dangerous conspiracy, with a cat-and-mouse chase ensuing amidst a forensic investigation. With Sex Education's James Purefoy and Niamh Algar, star of Channel 4's new thriller Suspect, leading the way, it's safe to say that viewers will be in for a treat. Admittedly, there's still a way to go before we'll get to enjoy this one, as the show is currently in production. But there's no reason we can't get familiar with the drama ahead of it hitting our screens. Below, find out everything we know so far.
Malpractice plot
Malpractice's protagonist is Dr Lucinda Edwards (Algar) , a smart doctor hardened and weary from her chosen career. Her nightmare begins when an opioid overdose victim, Edith Owusu, dies on her shift.
Lucinda faces an inquiry into her actions at the insistence of Edith's grieving father despite her medical supervisor Dr Leo Harris (Purefoy) backing her up. Two other doctors lead the medical investigation: Dr Norma Callahan and Dr George Adjei. George is a former colleague of Lucinda's and feels the death was an unavoidable tragedy, while Norma is suspicious of Lucinda's behaviour and the decisions that she had made.
With the pressure of the investigation ramping up, Lucinda finds her relationship with her husband Tom starting to fracture, and her confident, professional exterior also begins to show signs of cracking. Is Lucinda caving under the stress, or does she truly have something to hide?
Malpractice cast
Lucinda Edwards is played by BAFTA nominee Niamh Algar, whom we have seen in Deceit, Calm with Horses, Raised by Wolves. Claiming to be a huge fan of BAFTA-nominated director Philip Barantini's work, in particular Boiling Point, Edwards said she was "blown away by Grace Ofori-Attah's script" and the team attached to the project.
James Purefoy (Pennyworth, A Discovery of Witches, Sex Education) plays Dr Leo Harris, Lucinda's supportive supervisor, while Brian Bovell (Crime, Strike) takes on the role of Sir Anthony Owusu, who understandably wants justice for his daughter's death.
Helen Behan (Holding, The Virtues) and Jordan Kouamé (Megalomania) are cast as Dr Norma Callahan and Dr George Adjei, respectively, while Lucinda's husband Tom will be played by Lorne MacFadyen (Pistol, Virgil).
The rest of the Malpractice cast will also include Hannah Walters, Priyanka Patel, Scott Chambers, Tristan Sturrock, and Georgina Rich.
More facts about Malpractice
Malpractice is written by Grace Ofori-Attah, who had actually worked as a doctor in the NHS for over a decade. The series deals with some of the immense pressure that medical professionals find themselves dealing with as part of their profession.
According to Ofori-Attah, it explores "the inevitable pressure cooker created when doctors under investigation are forced to second-guess their clinical decisions, justify every action, but carry on with the day job as normal". Having someone on the team with actual lived medical experience can only lend to the show's immersion, we hope!
The five-part series is currently being filmed in and around Leeds.