Kate Hudson Almost Played The Lead In This Iconic '00s Film
"I was bummed out… I really wanted that part."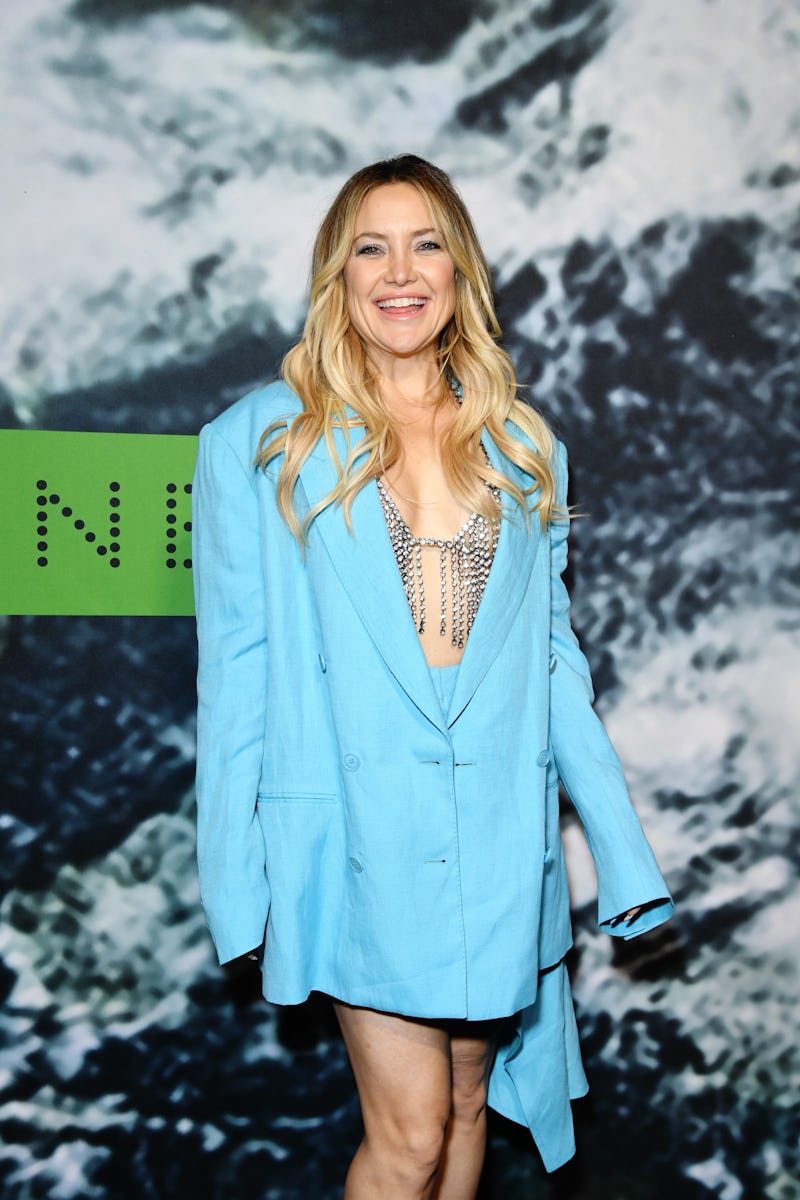 Getty Images/JC Olivera/Stringer
The year is 2001 and Baz Luhrmann's Moulin Rouge! has just hit cinema screens, paving its way to becoming the cultural phenomenon it is today. The camera zooms in on Satine, the protagonist who is singing the iconic song, "Diamonds Are A Girl's Best Friend." Everything is as it should be but instead of Nicole Kidman, we see Kate Hudson descending from the swing in that sultry embellished bodysuit. A rather exciting possibility, right? Well, as it turns out, this was almost a reality.
Whilst in conversation with Erin and Sara Foster of The World's First Podcast on Feb. 9, the Glass Onion actor revealed that she actually auditioned for the role of Satine before Kidman was confirmed as the lead. The hosts asked Hudson about any role that she's missed out on so far in her career and she responded, "It was Baz Luhrmann. It was Moulin Rouge!. I really wanted that part and it was written at the time for a 19-year-old girl, I believe."
The 43-year-old actor explained that Kidman had a friendship with the director that couldn't be contended with. "Then what happened was I was sort of in the auditioning process and then Nicole had a relationship with Baz and wanted to do it," she said. "And so of course, it was like, 'Nicole Kidman's doing it." Hudson also sung praises of Luhrmann, explaining that the audition process was very hardcore and she "just fell so in love" with him after that one meeting.
"Working with [Luhrmann] is so wonderful, he's so wonderful. And energetically, I just felt very connected to the way he does things. So I was bummed out. Of course, [I] totally got it, because it's Nicole," she recalled. Moulin Rouge! opened to great success and earned Kidman her first Oscar nomination as well.
In the interview, Hudson also revealed that she auditioned for the part of Jenny Everdane — that eventually went to Cameron Diaz — in Martin Scorsese's Gangs Of New York. However, despite the passing disappointment, the actor reminds herself not to look back at the past with regret. "You know that thing where it's like 'oh, one decision could change the trajectory of your life?' I don't ever want to think of that way," she added.
One of Hudson's biggest hits, How To Lose A Guy In 10 Days celebrated its 20-year anniversary last month. And to mark the occasion, the actor went live and did a fun Q&A on her Instagram with costar and friend Matthew McConaughey.