Kim & Khloé Kardashian Try "Regular Beer" For The First Time On The Kardashians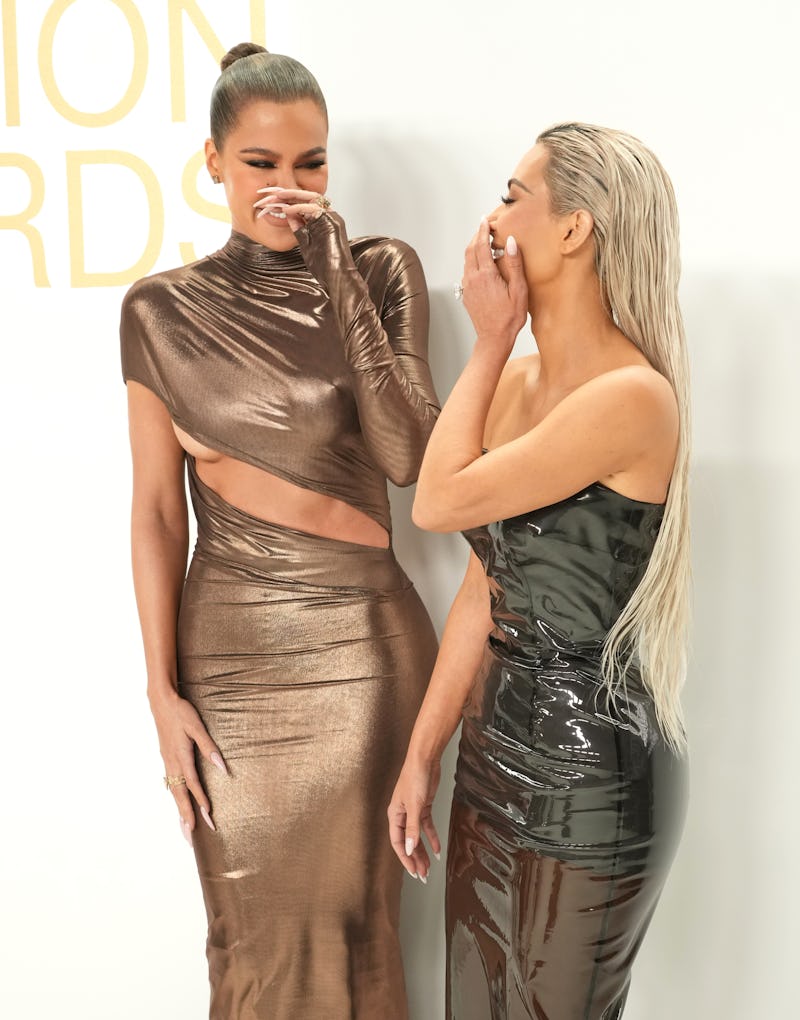 Kevin Mazur/WireImage/Getty Images
Kim and Khloé Kardashian have accomplished a lot in their lifetimes, including building billion-dollar businesses, navigating endless scandals, and carrying two reality shows on their backs. But apparently, they haven't experienced... having a "regular" beer. Even their own sisters were surprised by this revelation when Kim and Khloé admitted to it during The Kardashians Season 4 premiere.
While on a family vacation to Cabo San Lucas, Mexico, Kendall Jenner offers everyone a beer, prompting Khloé to confess that she's "never had a regular beer," and to decide it's finally time to have a taste. "You guys, beer's not bad," she declares.
Kim then admits she also hasn't tried beer, and Khloé convinces her to have a sip. "I don't think I would like it," Kim warns, but she ends up not hating it, saying the beverage is "kind of sweet."
For her part, Kylie Jenner is shocked at the scene unfolding before her. "You guys, are you okay?" she asks. "You've never had a beer?"
In a confessional, Khloé clarifies that she once tried a Jamaican beer and loved it. "I've never had a Corona or I guess American beer," she claims, without realizing the brand is actually Mexican. "I don't know, is Corona American? I have no idea."
It's not clear exactly when the family went to Cabo, but the Kardashians do discuss New Year's resolutions in the same episode, so it was likely around New Year's 2023. It was certainly before Kim enjoyed some Guinness during her March 2023 pub crawl in London, England, which she documented on her Instagram Story at the time. Her photos, which showed her holding a pint of traditional Guinness beer in one hand and a "baby Guinness" shot in the other, prompted fans on Twitter to note how natural she looked in the English pub.
While Khloé didn't really explain why she'd never tried non-Jamaican beer, Kim has an understandable reason: As she told Gwyneth Paltrow on her Goop podcast in January, she's never been a huge drinker, and only started indulging more at the age of 42 to unwind from her demanding work schedule.
"I feel like I just gotta let loose a little bit, 'cause why not, you know?" she told Paltrow. "I just don't ever feel comfortable just laying around doing nothing. So my version of that has been to spend some time with my friends and have a drink and stay out a little bit later, when I probably wouldn't have done that before."