Lisa Ann Walter Reveals Secret Crush On "Gorgeous" Parent Trap Co-Star
The actor shared the revelation during an appearance on Watch What Happens Live.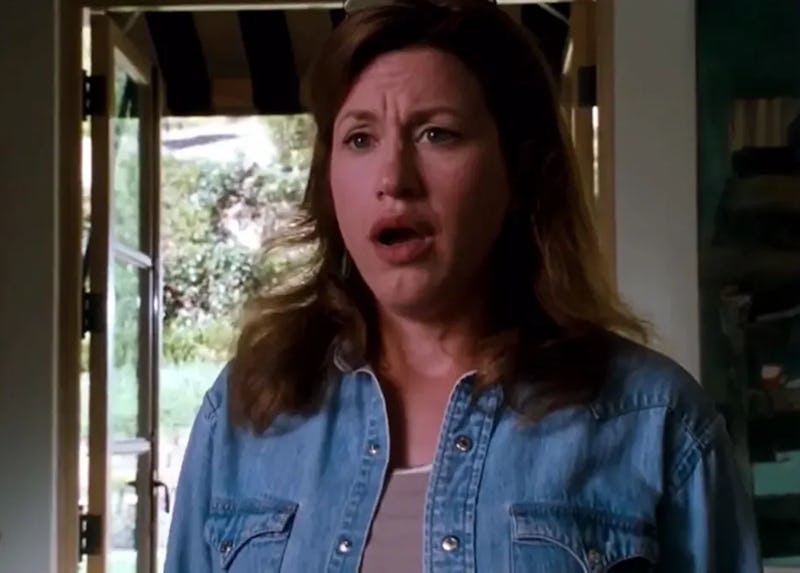 Walt Disney Pictures
Nancy Meyers' The Parent Trap remains a childhood favorite of many, and the stars of the '90s remake continue to thrill fans of the Disney classic with TikTok scene recreations and hints of a potential sequel. Now, Lisa Ann Walter, who played the fan-favorite character Chessy in the 1998 release, has revealed the secret crush she had on her "gorgeous" Parent Trap co-star.
During a recent appearance on Watch What Happens Live with Andy Cohen, Walter was asked during a viewer phone-in segment if her co-star Dennis Quaid (who played Nick Parker) was aware that both she and Elaine Hendrix (aka Meredith Blake) had a crush on him while filming — and if either of them ever made a move.
"Elaine's my best friend. If she had made a move, I would have known about it," Walter responded, before revealing that she "absolutely" had a crush on Quaid. "She [Hendrix] was very young, so maybe he was crushing on her a little bit," she added. The Abbott Elementary star went on to share that she "had a crush on him since his early days," especially in the 1986 thriller The Big Easy.
"There were some great lines in that movie and on the last day I shot with him, I said, 'Okay, it's our last day. You have to say a line for me.' And he said, 'From which movie?' And I said, The Big Easy." Speaking to host Andy Cohen, Walter continued: "I leaned down and he whispered in my ear, 'Your luck's about to change, Cher.' I fell on the ground. I was like, 'Yes, let's do it.'"
Meanwhile, speaking to Bustle on the SAG Awards red carpet in March 2023, Walter — who attended the ceremony alongside her Parent Trap co-star Hendrix — responded "oh god yes" when asked if she'd be up for a sequel to the '90s favorite. "We would absolutely do a movie together," she added.