Twitter Thinks Michael K. Williams Was Snubbed A Posthumous Emmy
"You can clearly tell the audience wasn't having it when Michael K. Williams didn't win the Emmy."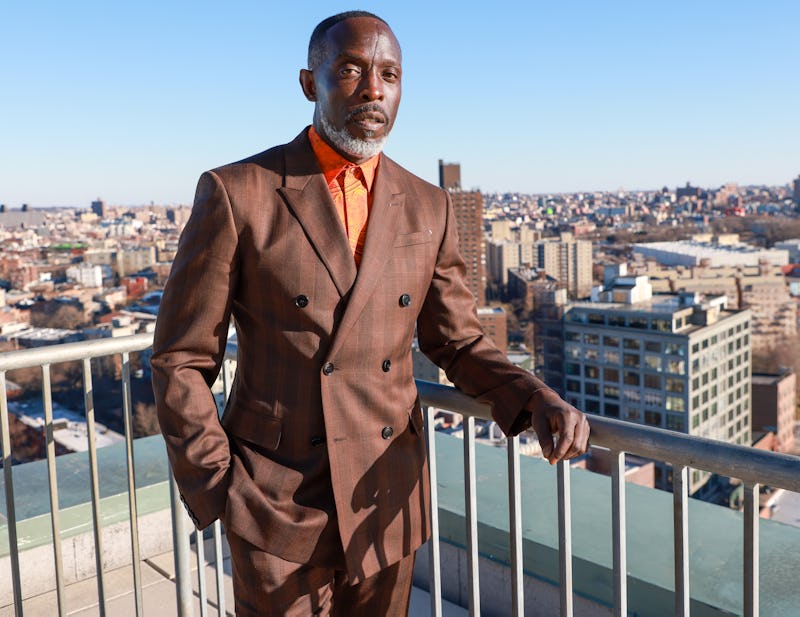 Arturo Holmes/Getty Images Entertainment/Getty Images
Moments before presenter Kerry Washington announced the Emmy winner for Outstanding Supporting Actor in a Drama Series, she took a moment to highlight one of the men nominated: the late Michael K. Williams. "Michael was a brilliantly talented actor and a generous human being, who has left us far too soon," Washington said, clearly feeling emotional as she paid tribute to the powerhouse talent. She joked that she knew he was there, as he "wouldn't miss this," before closing her short speech with, "Your excellence, your artistry, will endure. We love you."
Williams, who passed away unexpectedly on Sept. 6 at the age of 54, was nominated for his role as Montrose Freeman in HBO's Lovecraft Country, which entered this year's Emmys as one of the most-nominated programs. Williams earned his fifth career nomination for his work on the series, but he did not come out on top this time when Washington revealed the winner was Tobias Menzies, who portrayed Prince Philip on The Crown.
While Menzies' performance in The Crown is worthy of praise, many viewers were angry that the late Williams was not rewarded for his work. Many pointed out that he has long been overlooked by the Academy of Television Arts & Sciences, and this likely was his last chance to be awarded a coveted trophy. Twitter immediately exploded with condemnation of the voters' decision.
As the night trudged on, more and more viewers pointed out that despite these Emmys being chock full of actors, directors, writers and producers from many different backgrounds being nominated for awards, the majority of the winners, particularly in the biggest categories, were white. Williams' loss was just one of many that sparked this sentiment, which was a similar emotional response to the winners of the Oscars (i.e .Chadwick Boseman's snub).
"Emmys do this every year: Nominate a diverse selection of our faves, only to give them to the same white actors and/or stories," Ernest Owens tweeted. "Middle-aged white folks in conflict or British period pieces will win over nuanced, multi-dimensional plots involving characters of color."
#EmmysSoWhite