This Deleted Heartstopper Scene Left Fans Feeling "Robbed"
The never-before-seen clip features two major characters.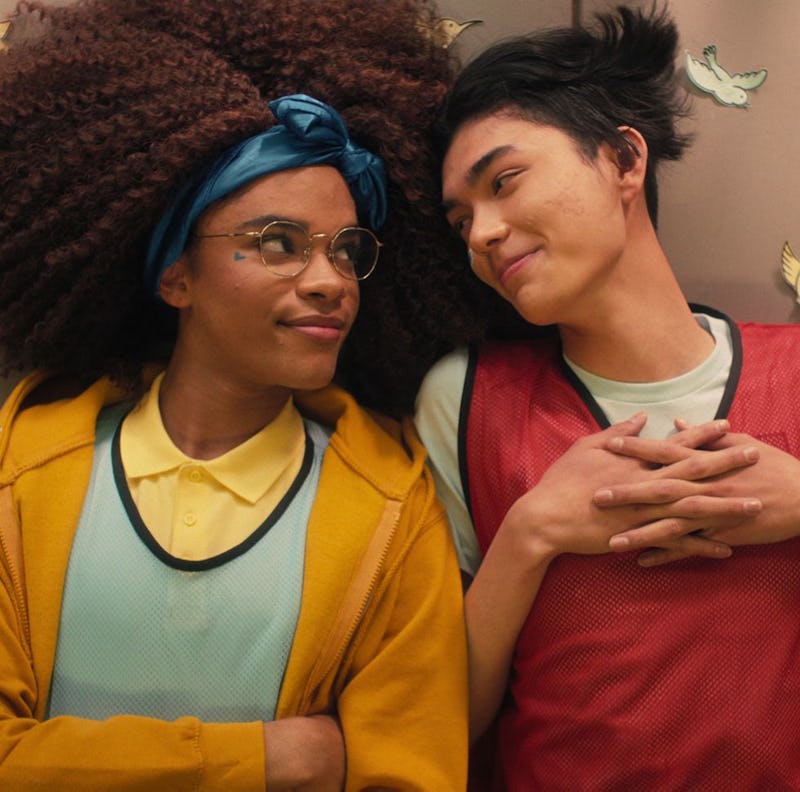 Netflix
Based on Alice Oseman's novel series of the same name, Netflix's Heartstopper follows the heartwarming high school romance between teenagers Charlie Spring (Joe Locke) and Nick Nelson (Kit Connor). With Season 2 of the coming-of-age drama officially on the way, viewers are now chomping at the bit for any updates regarding the show's return. Luckily for fans, Netflix has unveiled a previously unreleased Heartstopper deleted scene to keep them occupied in the meantime, and it involves two of the show's biggest characters.
In the touching never-before-seen clip, the characters of Tao and Elle — played by William Gao and Yasmin Finney, respectively — are shown lying awake together at a sleepover. "I miss you," Elle tells Tao, to which he responds: "I miss you too. It's just me and Isaac most lunchtimes now. I don't wanna be alone." Gazing into Tao's eyes, Elle reassures him that he's not alone, before the pair embrace for a hug.
The deleted scene has left many Heartstopper fans wondering if Tao and Elle could become more than just friends in the forthcoming new season. "I'm looking forward to seeing their romance in Season 2," one fan wrote on YouTube, while another described the scene as "such a sweet moment."
However, some viewers were left bemused as to why the clip was cut from the series in the first place. "I'm sorry but why would they delete this? Tao saying he doesn't want to be alone would've explained why he doesn't want Charlie to be with Nick," one viewer wrote on YouTube. "I feel so robbed after watching this scene," another fan wrote. "Why did they take it out of the series? It's adorable."
As mentioned, Heartstopper Season 2 is now officially in the works, with a 2023 release date potentially on the horizon. Netflix has also confirmed that all leading cast members will be reprising their roles in the show's second run, along with a string of new faces.