North West Will Make Her Acting Debut Alongside Mom Kim Kardashian
Saint West will also lend his voice to PAW Patrol: The Mighty Movie.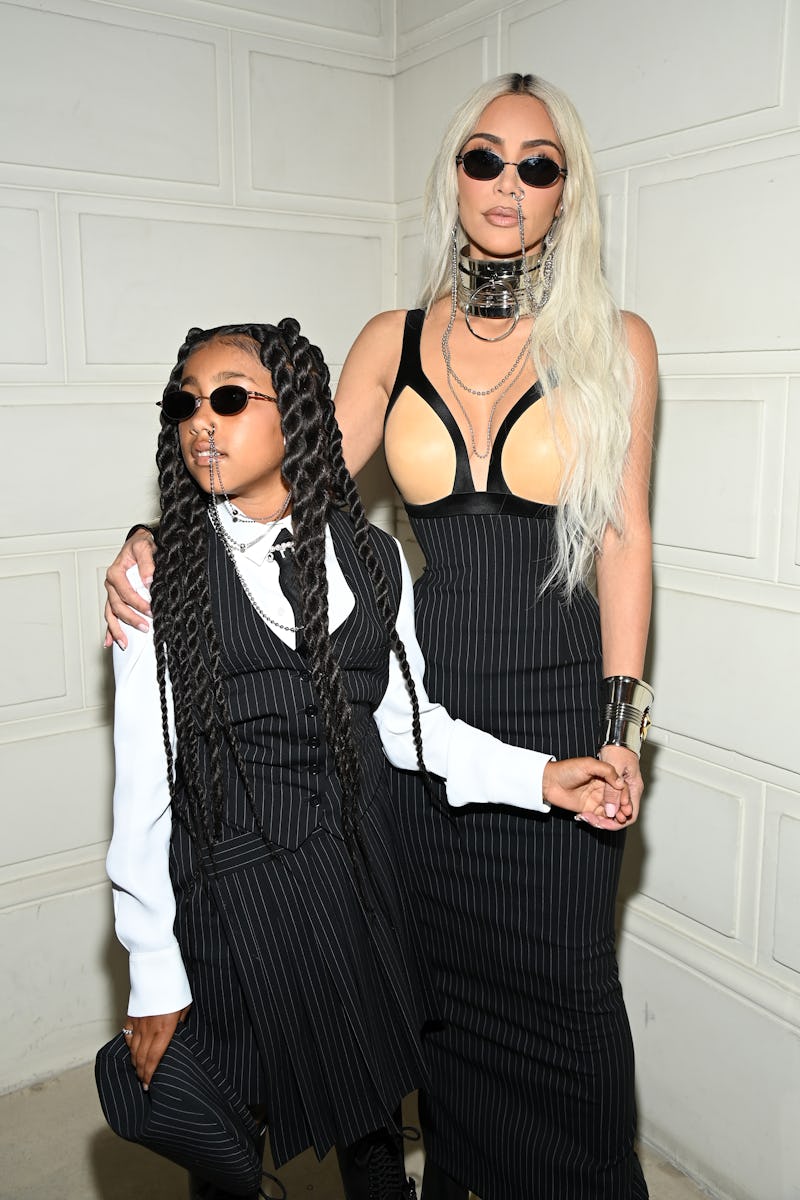 Pascal Le Segretain/Getty Images Entertainment/Getty Images
North West is joining her mom on the big screen. Kim Kardashian is set to reprise her role as Delores in the PAW Patrol movie, and this time she's bringing her children along for the ride.
North has been cast in the film's sequel PAW Patrol: The Mighty Movie, lending her voice to the cartoon movie in a larger role. Her exact role has not been announced, but she'll be joining not only her mom on-screen but also her little brother Saint who will reportedly have a cameo in the film. The animated movie will be North's voice-acting debut, and the film is set to hit theaters in October 2023.
The ensemble cast includes big-time names including Kristen Bell, James Marsden, Serena Williams, and McKenna Grace. According to IMDb, the new film will be a foray into the superhero genre: "A magical meteor crash lands in Adventure City, and gives the PAW Patrol pups superpowers, transforming them into The Mighty Pups," the logline reads.
Another official synopsis expands on the story writing, "For Skye, the smallest member of the team, her new powers are a dream come true. But things take a turn for the worse when the pups' archrival Humdinger breaks out of jail and teams up with Victoria Vance, a meteor-obsessed mad scientist, to steal the superpowers and turn themselves into supervillains. With the fate of Adventure City hanging in the balance, the Mighty Pups have to stop the supervillains before it's too late, and Skye will need to learn that even the smallest pup can make the biggest difference."
The PAW Patrol franchise has been around for almost a decade, and the 2021 film premiered at #1 and earned over $150 million in box office sales despite releasing during the lockdown. It later became Paramount+'s most-streamed film, playing an average of five times per household according to the streaming service.
Little else has been shared about the upcoming flick, including salaries for the newest little stars, but maybe fans will get a sneak peek at North and Saint's voice acting lessons or a behind-the-scenes look at the movie on an episode of The Kardashians.