Paul Mescal Spoke Out About A "Creepy" Encounter With A Fan
"I remember tensing up and feeling just, like, fury."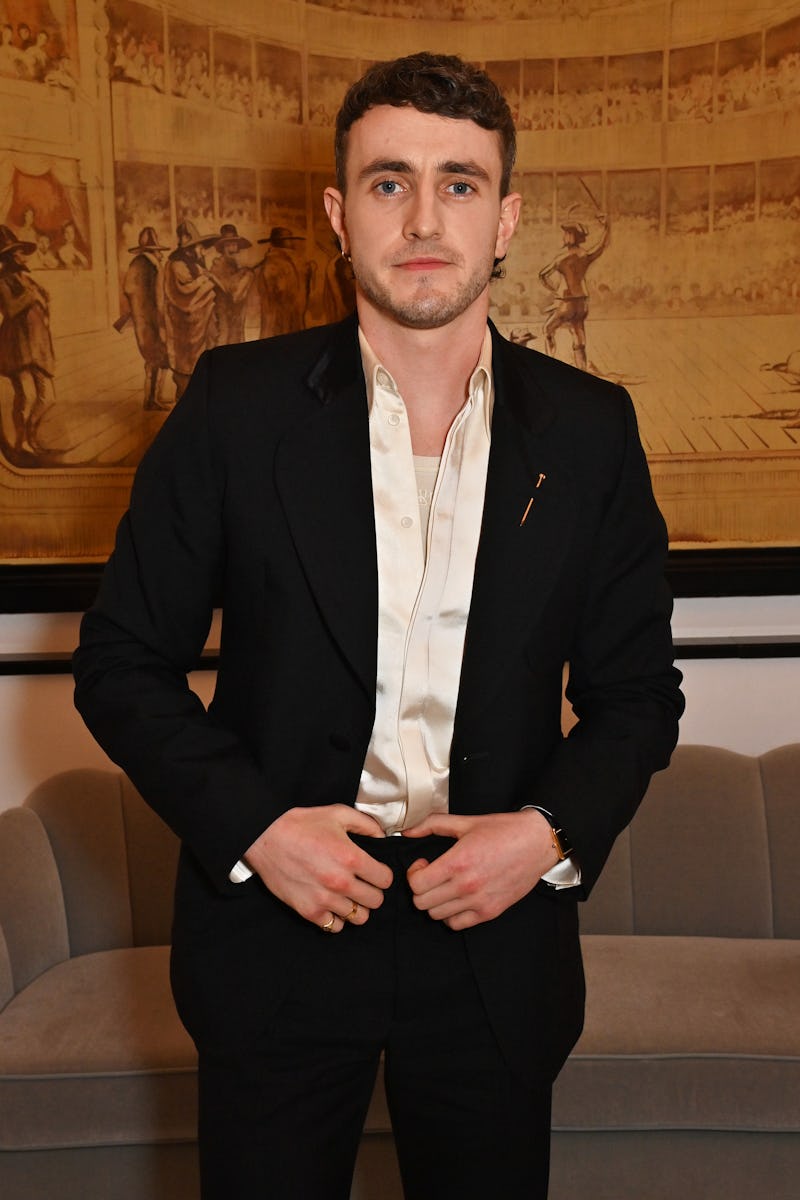 Dave Benett/Getty Images
Oscar-nominated Aftersun actor Paul Mescal, who first broke through with Normal People , has spoken out about the "creepy" interactions that have taken place since his rapid rise to fame began in 2020. The Irish star recently wrapped-up a sold out theatre run at north London's Almeida Theatre, playing Stanley Kowalski in a production of Tennessee Williams' classic play A Streetcar Named Desire. From March onwards, the show will resume for a second run in the West End. In a new interview with ES Magazine, Mescal opened up about one day outside the theatre when a fan inappropriately touched him after asking for a picture.
"As we posed for it, she put her hand on my ass," Mescal recalled. The actor said that at first he thought it might be an accident, and moved his body away, "but the hand followed. I remember tensing up and feeling just, like, fury. I turned to her and said, 'What're you doing? Take your hand off my ass.'"
"The last thing I want to do is call somebody out in front of the theatre, it's uncomfortable for everyone involved, but it was really not okay," he said. "It was so gross, creepy. 97 per cent of [fame and fan interaction] is really nice — then 3 per cent is somebody, like, grabbing your ass."
Though Mescal says that he finds some of the responses to his Normal People character Connell Waldron interesting, he adds that being suddenly viewed as public property quickly started to feel uncomfortable. "Like I had this woman who said she had a naked picture of me, a screenshot from the show, as the wallpaper on her phone," he says, offering up an example. "And it was mad to me — like, she wasn't doing it to be incendiary, I think she was genuinely trying to tell me she was a big fan but it just felt very weird. I didn't like it."
"When Normal People came out, the attention was a bit affronting,' he says. "It was like, "This is f*cking crazy." Now I'm a bit more comfortable with it. I realised, like, this can consume me and I can be p*ssed off with every person who has a naked picture of me stashed somewhere or I can just let it go. It's the internet. The internet is this evil f*cking entity and it has so much power but it's an exhausting hill to try and die on because you're not going to win." The actor has also previously stated that he won't be commenting on speculation about his personal life going forward.
Alongside sharing his own experiences, Mescal also pointed out that women have to deal with misogyny and objectification every single day. "Women have been objectified by men throughout history," he said, "and still are."