Introducing Bustle's 2021 Pride Yearbook
LGBTQ+ Stars Deliver Advice To Their 16-Year-Old Selves
Join us in celebrating 2021's LGBTQ+ leaders, starting with Tan France, Niecy Nash, Mj Rodriguez, Priyanka, and Beanie Feldstein.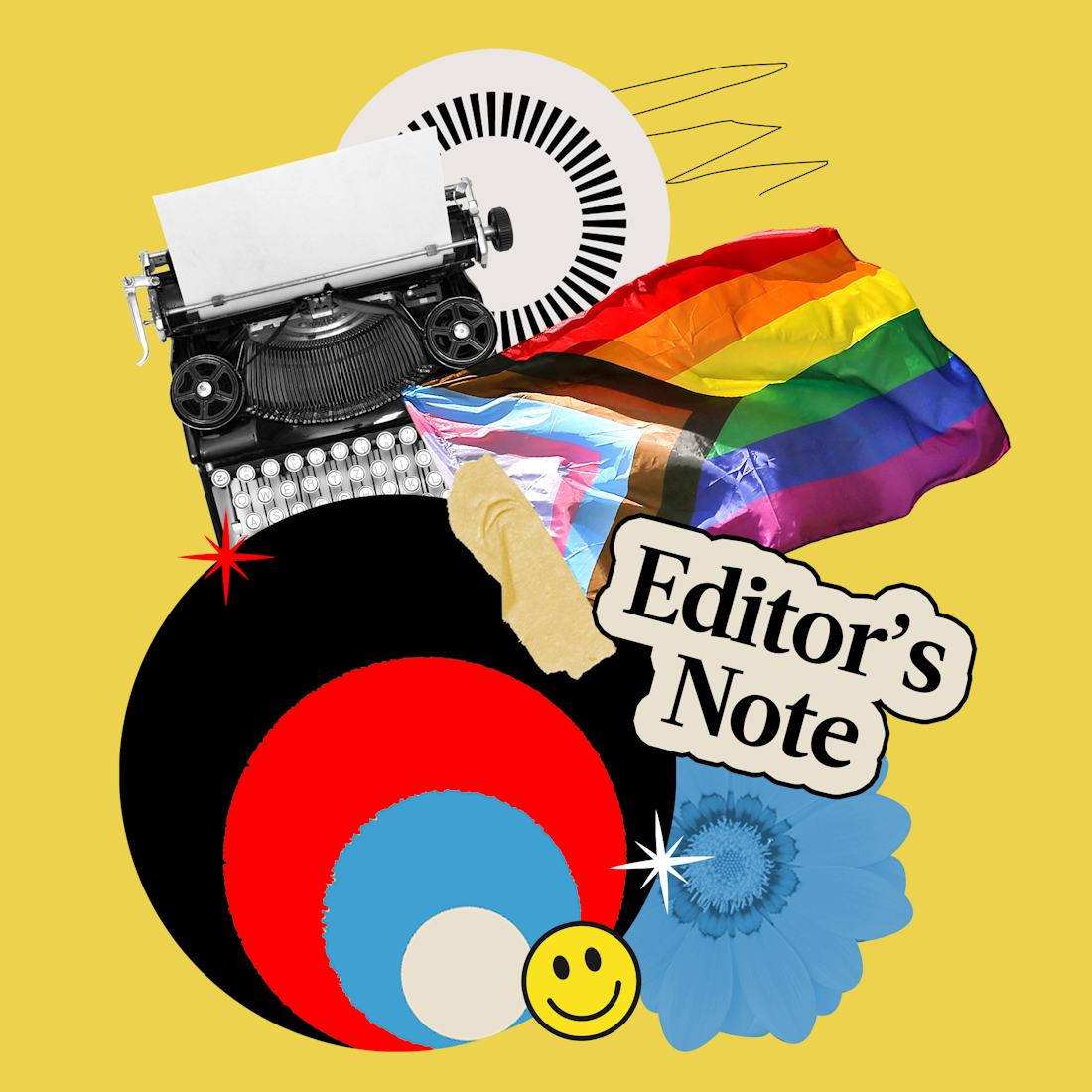 Though the fight for true equality and accurate representation remains ongoing, visibility of LGBTQ+ people in entertainment feels like it's at an all-time high this year, and that's worth recognizing and celebrating. In the days leading up to Pride Month, May ended with SNL's season finale bestowing the stage to Lil Nas X, a proud openly gay Black man, and FX's Pose featured the wedding of a transgender bride to a cisgender groom in a ceremony full of queer people of color. This kind of visibility was unimaginable when I was growing up in a small town in middle America during the late '90s and early 2000s, an era when LGBTQ+ representation in entertainment felt non-existent or forced, merely as slivers of stereotypes.
Nearly 4 million people tuned in to watch those joyful televised moments. Keyword: joyful. Not traumatic. For far too long, our community's trauma was often the only aspect of our lives depicted on film and TV. And while pain and struggle have undoubtedly been a part of many of our life experiences, we have also lived lives sprinkled with moments of growth and happiness. Sometimes, that growth comes from learning from the talented people who are paving the way for the next generation of people in the LGBTQ+ community. Among those talents are celebrities who are leveraging their voices and leading by example with their actions to increase visibility and encourage progress — all while keeping us entertained during a time in history when we've needed escapism the most.
For Pride Month, join us in celebrating LGBTQ+ leaders, starting with our June 8 launch day stars Mj Rodriguez, Tan France, Niecy Nash, Priyanka, and Beanie Feldstein, as they tell us what advice they would give to their 16-year-old selves and where they see themselves 16 years from now in 2037. Head over to Bustle's 2021 Pride Yearbook to see their advice and read about their goals — and come back every Tuesday in June as we'll be adding more interviews with your favorite LGBTQ+ entertainers each week.
What we're watching, what we're hearing, and what we're experiencing in entertainment is gayer and more representative than ever. And while Bustle is shining the spotlight on these entertainers' careers and personal lives (marriages and babies!) all June, know that Bustle is committed to highlighting them and other LGBTQ+ stars all year long. They're not going anywhere. See them. Hear them. Respect them. Love them. Happy Pride!
What advice would you give to your 16-year-old self?
2021 Pride Yearbook
To find out where these stars see themselves 16 years from now in 2037, head over to Bustle's 2021 Pride Yearbook for their revealing answers and their candid Q&As.
Project Editor: Brian Anthony Hernandez
Designer: Margaret Flatley
Contributing Editors: Jessica Andrews, Shannon Barbour, Chloe Foussianes, Sam Rogers, Samantha Rollins
Contributing Writers: Mekita Rivas, Jake Viswanath, Jordyn Tilchen, Erica Campbell, Emlyn Travis, Hugh McIntyre, Jack Irvin, Arya Roshanian, Sam Ramsden, Alice Broster