Here's A Timeline Of Taylor Swift & Joe Alwyn's Pretty Private Relationship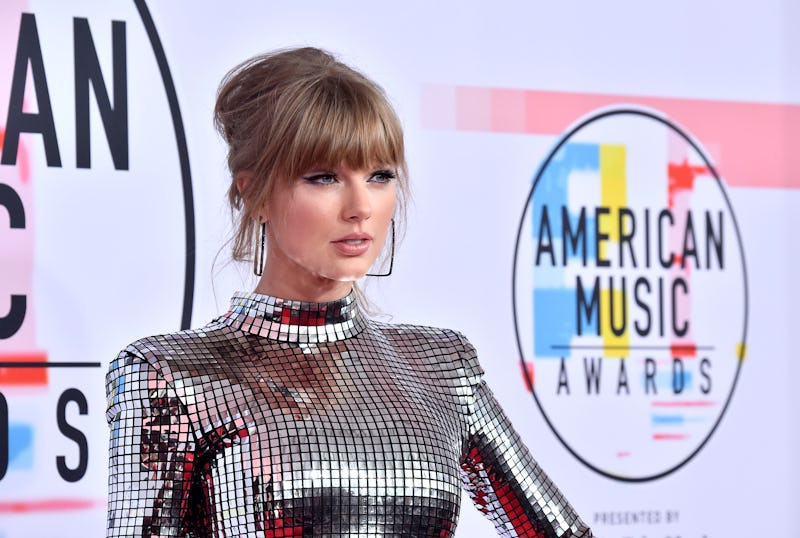 Frazer Harrison/Getty Images Entertainment/Getty Images
Although Taylor Swift's relationship history has been a topic of conversation in the past, lately she's been keeping things more private, especially since she started dating actor Joe Alwyn. For the past two-ish years, Swift and Alwyn have quietly enjoyed their relationship, and he's rumored to have inspired some of the songs on her most recent album, Reputation. But being that so much of their time together has been spent out of the public eye, you might be wondering about the timeline of Swift and Alwyn's relationship. Even though they've kept things on the down-low as best as they could, there are a few key dates that can help fans figure out what the deal is.
Being that Alwyn and Swift aren't exactly showing off their relationship on Instagram or attending red carpets together, it can be hard to pinpoint what they've been up to. But thanks to paparazzi photos and clues they've dropped along the way, it's possible to piece together when this whole thing started and how they got to where they are today.
With how private they've been since they started dating, fans may never truly know the full story behind Alwyn and Swift's relationship. But hopefully, this timeline will help clear a few things up.