Jenna Coleman & Stephen Fry Are Set To Appear In Netflix's Sandman Adaptation
Neil Gaiman's classic comic book series is being brought to life onscreen.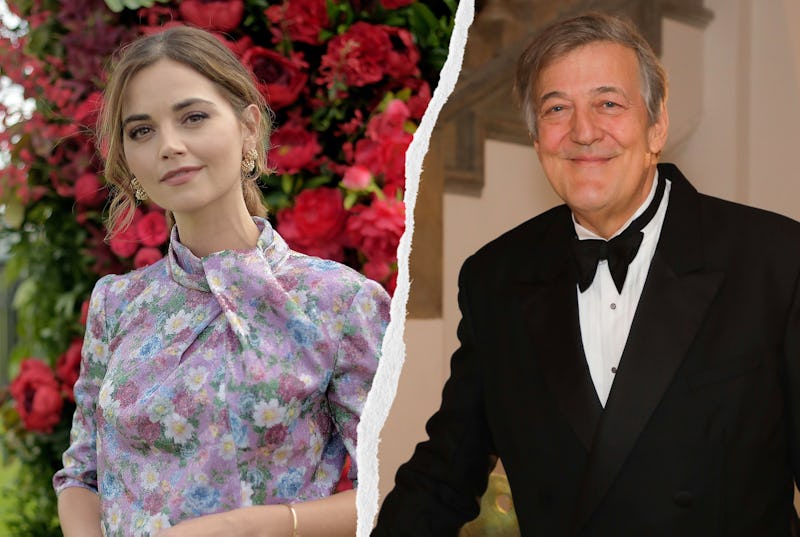 David M. Benett/Dave Benett/Getty Images for Cartier
Based on the original DC Comic series, Netflix's The Sandman centres on the Dream King Morpheus, who wakes up to discover he has been held captive by humans for decades. The hotly-anticipated adaptation has been in the works for quite some time, and if you can't wait to discover more about the new series, here's everything you need to know about Netflix's The Sandman.
When Does The Sandman Air?
Netflix is yet to confirm when The Sandman will be released. Thee series was first announced in the summer of 2020 and it has been confirmed that all 11 episodes of the series will be released in one go on the streaming platform.
Per Collider, production on the series is expected to continue into June 2021. So, it's safe to assume The Sandman will arrive on Netflix later in 2021 or sometime in 2022.
What's The Plot Of The Sandman?
As noted in Netflix's official synopsis, The Sandman follows the people and places affected by the Dream King, who attempts to mend the cosmic and human mistakes he has made during his long existence. Per Radio Times, Netflix describes the series as "a rich blend of modern myth and dark fantasy in which contemporary fiction, historical drama and legend are seamlessly interwoven."
Who's In The Cast Of The Sandman?
The cast of The Sandman includes Tom Sturridge as the lead character Dream, and Game of Thrones stars Gwendoline Christie and Charles Dance as Lucifer and Roderick Burgess, respectively. The cast also features Unforgotten's Sanjeev Bhaskar as Cain, People Just Do Nothing's Asim Chaudry as Abel, Vivienne Acheampong as Lucienne, Stephen Fry as Gilbert, and Jenna Coleman as Johanna Constantine, among others.
In a statement, Netflix's vice president of Originals, Channing Dungey, said the streaming platform is "thrilled" to bring the story to life onscreen. "From its rich characters and storylines to its intricately built-out worlds, we're excited to create an epic original series that dives deep into this multi-layered universe beloved by fans around the world," Danning added.
Elsewhere, The Sandman's executive producer and original author, Neil Gaiman, said he is elated the series is finally being adapted for television. "I'm unbelievably happy that now, finally, they get to step out of my head and into reality." Gaiman continued, "I can't wait until the people out there get to see what we've been seeing as Dream and the rest of them take flesh, and the flesh belongs to some of the finest actors out there."