16 Shows That Got The "Netflix Bump," From Schitt's Creek To Manifest
Netflix has the Midas touch.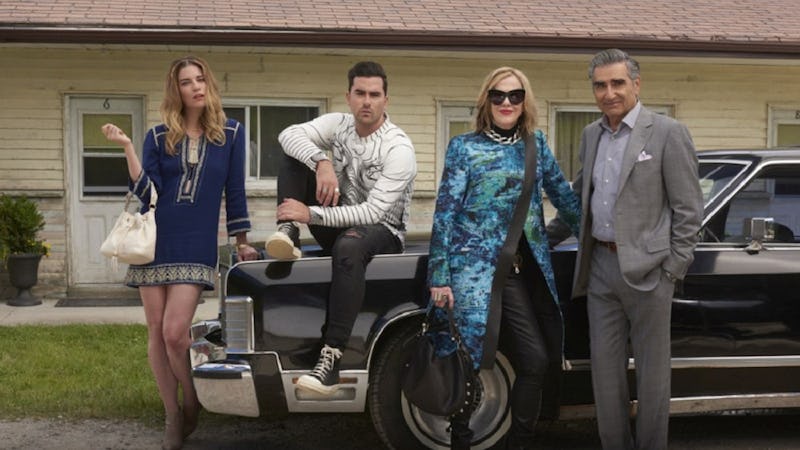 Pop TV
In an alternate Netflix-less reality, Penn Badgley's Joe Goldberg almost didn't get a murderous killing spree in You, Lucifer would've ended mid-cliffhanger by Season 3, Schitt's Creek may have never made its way to America, and the #TeamJess, #TeamDean, #TeamLogan debate would've died with the old Gilmore Girls guard if Netflix hadn't stepped in. No, really.
It's a tale as old as streaming time. A show either gets canceled, does poorly on its original broadcast network, or simply flies under the radar even if it's incredible (looking at you, Breaking Bad). Fortunately, Netflix is hailed as having a Midas touch. When it swoops in and streams a show, it can result in what's now known as "The Netflix Bump," a steep rise in a show's ratings and prominence after it hits the streaming platform. Even older shows that previously did well in their original run find newer, often younger audiences through the platform, cementing a show's cultural impact through the decades.
Success on Netflix has led to all sorts of wins —​​ renewed seasons, award show nominations, international acclaim, movie sequels, spinoffs, and a show's rightful place in the zeitgeist. Spanning different genres, countries of origin, and resuscitation stories, here's a list of 16 shows that got a second life on Netflix.