You Will Not Believe These 15 Films All Came Out In 2001
Bridget Jones, Amélie, Holiday In The Sun & more…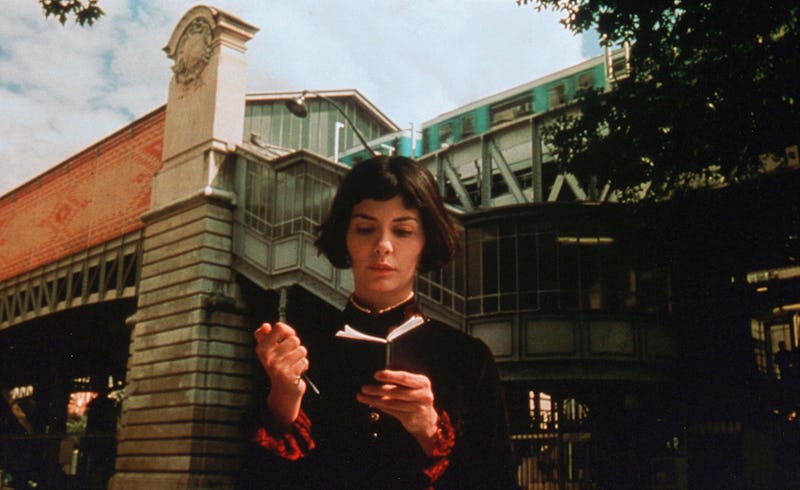 Bruno Calvo/Ugc/Studio Canal+/Kobal/Shutterstock
Cast your mind back to the year 2001. A python-clad Britney Spears was dominating the charts, Apple had unveiled the first-ever edition of the iPod, and some of the greatest films of the past two decades made their cinematic debut. Yes, believe it or not, the year 2001 was a triumphant era for the world of film. Right now there's a lot of talk around Bridget Jones' 20-year anniversary, but I'm here to jog your memory about what other modern classics made their debut during the same year. Because there were a lot.
The year's impressive movie streak got off to a flying start when Ridley Scott's critically acclaimed Gladiator took home the top awards at the 73rd annual Academy Awards and the 54th British Academy Film Awards. And, when it came to the 2001 talkies, things only got better from there.
In the months following, audiences were introduced to the pink-adoring Harvard law student Elle Woods, the first chapter of Dreamworks' epic fairytale-inspired franchise, Jake Gyllenhaal's mysterious break-out role, the big-screen adaptation of Helen Fielding's best-selling novel, a Julian Fellowes-penned murder mystery, the highly-anticipated reimagining of one of the most successful children's books of all time, and much, much more.
To honour what was a fantastic year for film, I've highlighted some of the greatest movie releases of 2001. Prepare to have your mind blown... and to feel very, very old.
This article was originally published on