Travis Alabanza On The Power Of Not Fitting In
"Remember that throughout history trans people have existed, whether they've been accepted or not."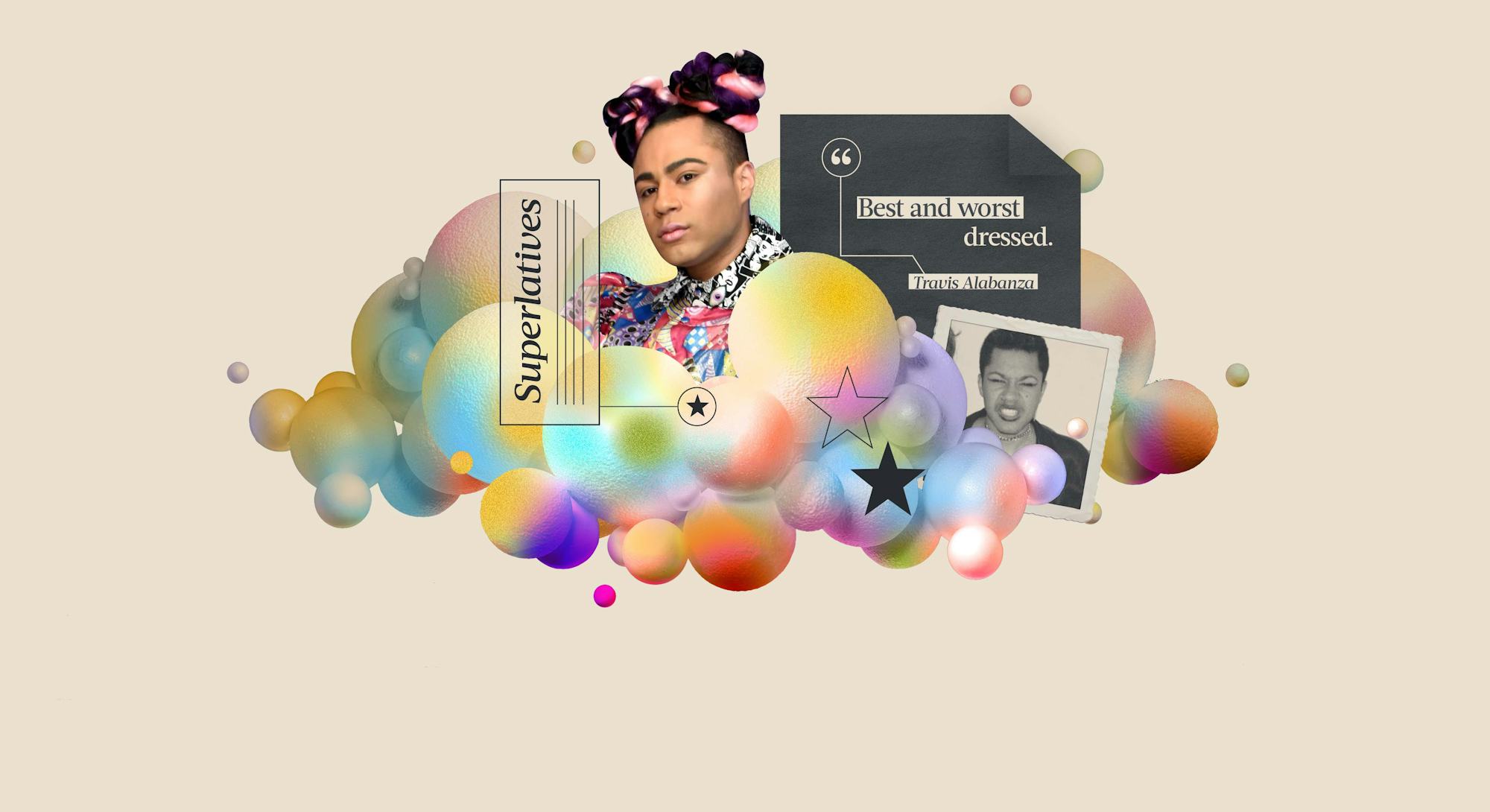 Eugene Gologursky/Getty Images
Pride is about more than just identity for Travis Alabanza. "When I look back at the origins of Pride, it was born from so many different social and political issues," the award-winning theatre performer and writer tells Bustle. "We need to remember what Pride means in terms of connecting our struggles," they add, suggesting the LGBTQ+ community should focus more on uplifting one another "across the spectrum" amid the looming climate and economic crisis.
Alabanza's insightful commentary on LGBTQ+ issues and beyond has turned them into one of the most inspiring young voices in the UK today. In 2018, the Evening Standard named them one of the most influential under 25-year-olds. A spot on the Forbes Under 30 list soon followed. Now, 26, Alabanza's resumé so far includes becoming the youngest leader of an Artist-in-Residence Workshop at the Tate, self-publishing a poetry chapbook Before I Step Outside (You Love Me), hosting a TED talk, contributing to anthologies such as Black & Gay In The UK, as well as writing for Independent, Metro, gal-dem, and Vice.
Alabanza also debuted theatre show Overflow at London's Bush Theatre in 2020, which followed 2018's award-winning debut stage production Burgerz. The latter was born from a transphobic encounter and went on to tour globally to widespread acclaim. Reflecting on their own achievements during the 50th anniversary year of UK Pride, Alabanza cites Burgerz as a personal highlight. "I'm really proud of that show. It's amazing that a show about my own experiences brought so many different people into my life."
As for celebrating Pride in 2022, Alabanza acknowledges work still needs to be done, but they have plans to mark the occasion. Top of the agenda? A "really, really gay" wedding. "Two of my mates are getting married on Pride weekend, so that'll feel like we're having our own personal celebration," they say. "I want to go to as many Pride festivals as possible. I've really missed them."
Below, Alabanza discusses some of their earliest musical influences, reveals a major role model, and offers their advice to transgender youth.
Travis Alabanza On Advice For Trans People & Self-Care
How do you feel about trans rights and the ongoing discrimination against transgender students? What would you tell a student who feels discouraged?
It's emotional to watch another year of transphobia increase, and discouragement is natural when you see something so heartbreaking happening. So, my advice for trans people would be to remember that throughout history trans people have existed, whether they've been accepted or not. For me, coming out as trans and finding trans people to be around, my life has become exponentially better.
What superlative would you give yourself for the the 2022 Pride Yearbook?
Best and worst dressed.
What were some of your go-to songs or artists in high school? How about today?
Growing up I was a girl band fanatic. I loved the Sugababes, Girls Aloud, and even N-Dubz. I just loved pop, especially female pop artists and what they did for Queer people. I also lost my sh*t at the British indie-pop girls like Marina and the Diamonds. Today, I'm listening to Mykki Blanco. She's been a trailblazer in queer music for a really long time. I'm also back in Bristol now, and I've been listening to a local trans musician called Freddie Lewis. It's really cool to see a talented trans artist from my area do really well.
Watching David [Hoyle] perform taught me that the goal isn't to fit in — the goal is to do the exact opposite. There's so much power in not fitting in.
Who is an important role model in your life, and what has that person taught you?
I've got loads of role models, but if I have to pick one it'd be David Hoyle. He is a huge inspiration to me and such a drag legend. Watching David perform taught me that the goal isn't to fit in — the goal is to do the exact opposite. There's so much power in not fitting in.
Tell us about your self-care routine and mental health tips.
I would say my biggest mental health tip is to get offline, which feels contradictory if you're reading this online right now. But the best thing I did for my mental health was to put down my phone and spend time with real my friends in real life. Also focusing on the small things really helps me. Sometimes people have these grand ideas of how to improve their lives. But small acts of self-care, like going for dinner with friends or even going for a walk, always make me feel so much happier.