23 Shows & Movies That Are Almost Too Dirty For Netflix
A new steamy series just dropped.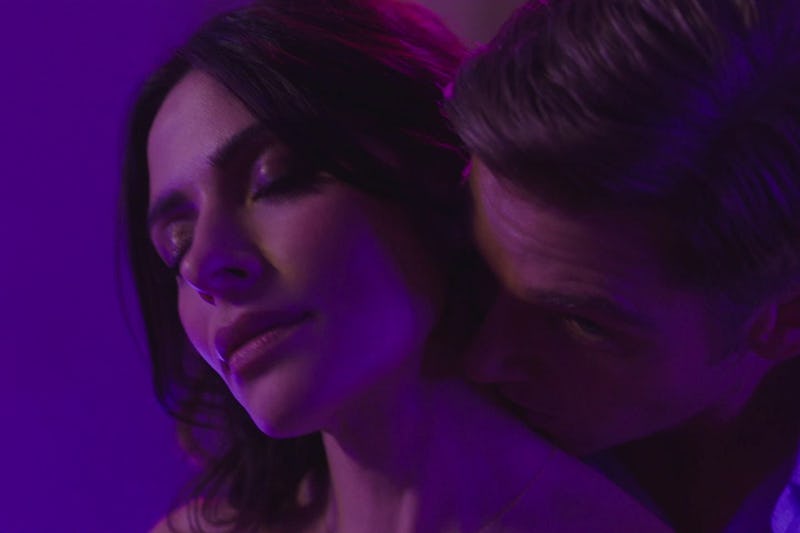 Netflix
There may not be any actual porn on Netflix (there are other sites for that!), but there are several shows and movies that cut it pretty close. Sex/Life, an erotic drama series about a woman who takes a fantasy-charged trip down memory lane that leaves her torn between her husband and wild ex-boyfriend, went viral in 2021 for featuring a full-frontal scene of a character's extremely large, uh, member. Meanwhile, the beloved (and tragically canceled) sci-fi show Sense8 features multiple orgies. Suffice it to say that there are some shows and movies that are almost too dirty to be in Netflix.
Now, there's a new addition to the bunch: Obsession. Based on Josephine Hart's 1991 novel Damage, the limited series follows a BDSM relationship between an ill-fated pair — a doctor and his son's girlfriend-turned-fiancée. It's a dangerous arrangement but also very hot to watch.
Rather than question how these projects passed the site's censors, take it as a sign to give your "Netflix and chill" nights new meaning. Whether you're watching alone or looking to turn up the heat with a partner, these shows and movies will definitely leave you craving some sexy time — and may even give you some inspiration to try something new. Just don't think about what they might be doing to your algorithm preferences… and maybe delete them from the queue if you happen to still be on your family's Netflix account. Read on for the 23 sexiest shows and movies Netflix has to offer.
Love this list? Create a Likewise account to save these recs to your own watchlist and follow Bustle for more. You'll always know exactly what to watch next.
This article was originally published on