17 Steamy Movies On Netflix To Watch By Yourself
Some things are better enjoyed alone.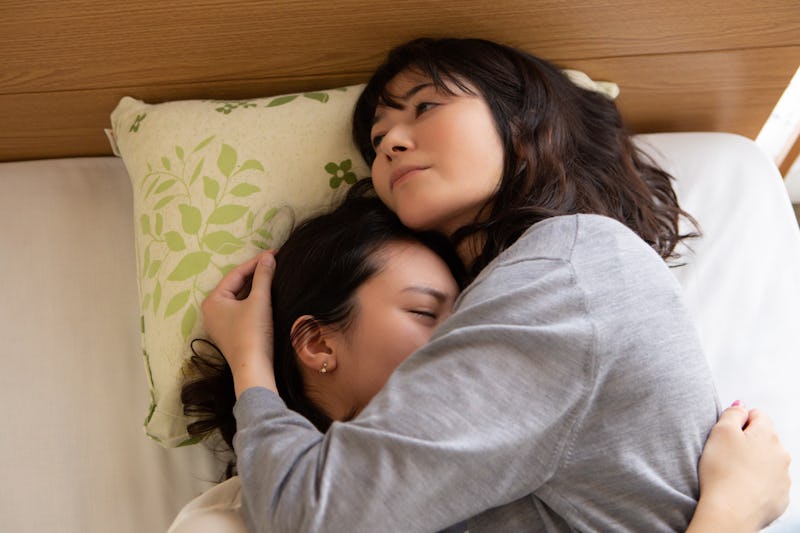 Aiko Nakano/Netflix
Sex positivity is the future. But that doesn't mean that everything has to be out in the open; sometimes, these things feel personal. For those private moments, we've compiled a list of steamy movies on Netflix that are perfect for those much needed one-on-one dates. (By one-on-one, we mean you and you alone.)
There is a time and place to watch sultry movies with your significant other, or even with close friends. The movies on this list aren't for those times. Sure, a trip to the movies can be a social event, but enjoying a movie at home in solitude also has value. Some could call these movies NSFW, or "not safe for work." But really, they're NSFABY — "not safe for anyone but yourself."
Each movie listed below fits into this category. There are the Hollywood blockbusters that somehow passed MPAA standards, like The Sweetest Thing and The Girl Next Door. Others are indie or international flicks that slipped under the radar, such as And Then Came Lola and High Society. There's even a documentary (Rocco) among the otherwise fiction-heavy suggestions. Whatever vibe you're looking for, these 17 steamy movies on Netflix are perfect to watch alone. Just make sure those Parental Controls or Viewing Restrictions are turned off.
This article was originally published on