How To Watch The Twilight Saga In Order
All five films are leaving Netflix very soon.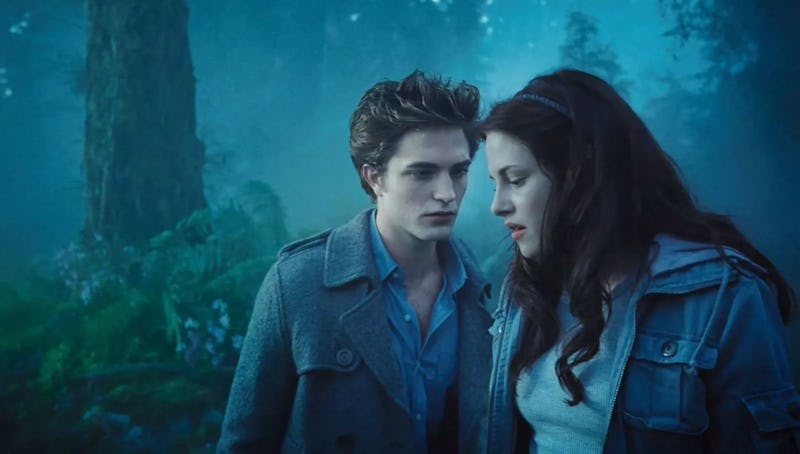 Summit
In 2005, Stephenie Meyer's paranormal romance, Twilight, took the world by storm, launching what Forbes called a "Vampire Mania." The book series ended with Breaking Dawn, which landed in stores in August 2008, just three short months ahead of the Twilight film adaptation's premiere. Following the release of Midnight Sun — Meyer's long-awaited novel, which tells the events of Twilight from Edward's point of view — in 2020, newcomers were given the gift of watching all the Twilight movies when the entire saga landed on Netflix last July.
The Twilight Saga centers on high-schooler Bella Swan (Kristen Stewart), who moves to the sleepy town of Forks, Washington, to live with her dad (Billy Burke) after her mom remarries. There, she befriends Edward Cullen (Robert Pattinson), an alluring young man who always seems to turn up right where Bella needs him, and Jacob Black (Taylor Lautner), a Quileute teenager who warns her that Edward belongs to a clan of vampires. The series follows Bella, Edward, Jacob, and their friends as they fight to create a safe, loving home for their families.
Below, a breakdown of the Twilight movies in order, from the humble beginnings of Twilight to Breaking Dawn — Part 2's epic conclusion. But get on that Twilight marathon, stat because it won't stay on Netflix's streaming platform much longer. After six short months, Netflix will take down the entire franchise by Jan. 16, 2022, so Twihards should definitely get their fill of the vampire romance. After their Netflix exit, the films will be available to rent on sites like Amazon Prime Video, Vudu, Apple TV+, YouTube, and Google Play.
This article was originally published on