The Conversations With Friends Director Is Open To A Marianne & Connell Cameo
Here's what else we know about the second Sally Rooney adaptation.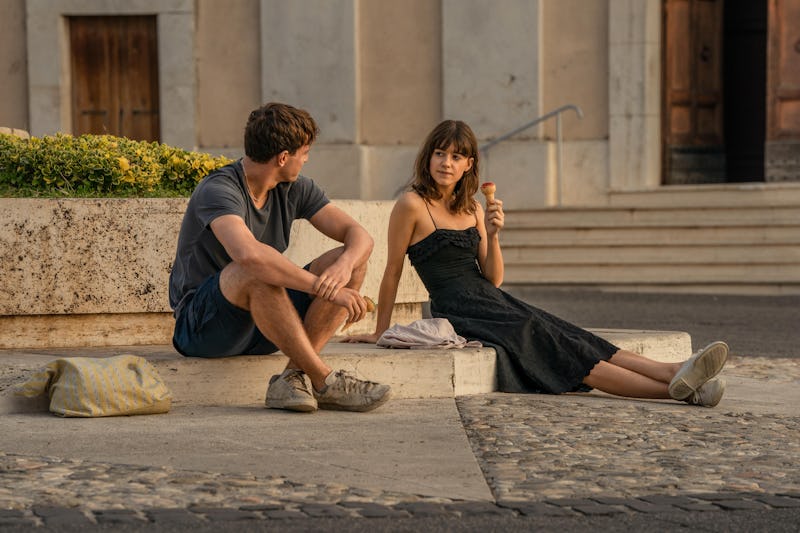 BBC Three / Hulu
In 2020,Normal People became an immediate lockdown success. Between in-depth analysis of Connell's chain and non-stop chatter about *those* sex scenes, the series, an adaptation of Sally Rooney's second novel, was huge. And now fans of Rooney's writing have reason to get excited again as the BBC is officially set to adapt another one of her works. So, when does the Conversations With Friends adaptation start? Her debut novel was released in 2017 and tells a complicated love story between exes and best friends, Frances and Bobbi. If you loved Normal People then this will be a series for you.
When does Conversations with Friends air?
During a reunion Q&A for Normal People in March 2021, Lenny Abrahamson (the director of both Normal People and Conversations With Friends) revealed that filming is set to begin within the next five weeks. While he's not sure when the series will air, Abrahamson reckons it will be sometime in Spring 2022 if things go well. Element Pictures and the BBC will produce 12 half-an-hour episodes of Conversations With Friends to air on BBC Three. Watch this space.
Is Conversations With Friends a sequel to Normal People?
No, but it does continue the theme of young people navigating adult relationships. Rooney's debut novel is set in Dublin and follows the lives of students Frances and Bobbi. Smart, bold, and sensitive, they walk the very fine line of being exes and best friends. But their relationship is put under an intense microscope after they meet an enigmatic couple, Melissa and Nick. As they're taken into their world of publishing parties, secret affairs, and emotional manipulation, it becomes clear they might be in over their heads. Rooney discussed topics of feminism, class, and growing up in Normal People and many of the same things are touched upon in Conversations with Friends.
However, although Conversations With Friends is not a continuation of the Normal People story, Abrahamson is open to the idea of some sort of crossover. Asked during the reunion Q&A if the two shows would take place in the same universe – and if Marianne could pop up somewhere in the background – the director said: "Yes, that's perfect! And Connell could be some moping boy in the background, licking his pencil. Now we're talking, that's gold!"
Who's in the cast for Conversations With Friends?
The cast for Conversations with Friends was finally revealed in February, and includes a mixture of newcomers and familiar faces. Frances will be played by Alison Oliver, who went to the same drama school as Paul Mescal, per BBC News. Sasha Lane plays Bobbi, who you'll recognise from American Honey and the U.S. remake of C4's Utopia. As for Melissa and Nick, they'll be played by Jemima Kirke and Joe Alwyn. Kirke starred in Girls as Jessa, and Alwyn is known for his roles in the 2019 adaptation of A Christmas Carol and The Favourite, as well as being Taylor Swift's significant other.
This article was originally published on