Here's When You Can See How Zach's Bachelor Season Ends
The Season 27 finale follows Hometowns, Fantasy Suites, and The Women Tell All.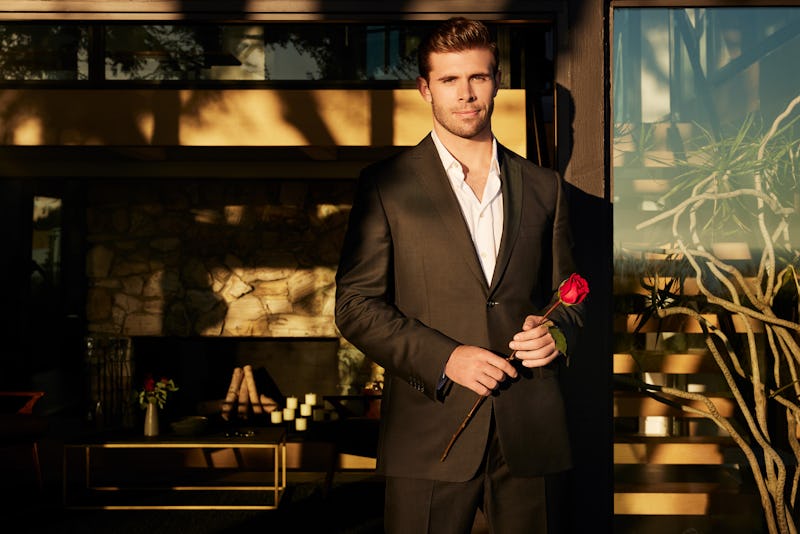 Nino Muñoz/Disney General Entertainment Content/Getty Images
By the end of The Bachelor's March 6 episode, only four of Zach Shallcross's contestants will be left holding roses. As those familiar with the ABC franchise's typical order of events are aware, that means Zach is about to visit four hometowns around the country. With the Season 27 lead's journey to find love quickly nearing its end, it's still anyone's game, which should make the finale all the more exciting. Here's when to tune in to find out which woman he chooses.
Though ABC has yet to announce the date of Zach's Bachelor season finale, upcoming TV schedules show that Hometown dates will air on Monday, March 13, with the Women Tell All special following on Tuesday, March 14, both at 8 p.m. ET. Assuming there are no unforeseen schedule interruptions, the Fantasy Suites episode should premiere on March 20, placing Zach's finale on March 27. It's unclear, however, if the network will break the finale into a two-night event, as it did with Clayton's season in 2022.
Though Zach has embraced his "boring Bachelor" persona, he also teased that there will be plenty of juicy moments to cover, too, even if his season lacked the explosive conflicts viewers have come to expect on the show. "It might not be the most dramatic season, but it's the most emotional season that they've ever had," Zach told People in January, further teasing that there would be "no shortage of drama."
Clues suggest that Zach got engaged during the season-ending trip to Thailand, too. As he put it himself in a mid-February interview with Extra, "I'll tell you this: I found love, absolutely. Now, I can't go into what that looks like. But I did find love."
Spoilers ahead! For those who don't want to wait until the season finale airs to find out exactly what he meant by that, go-to Bachelor blogger Reality Steve has all the spoilers, as usual. Per Reality Steve's sources, Zach eliminates Charity Lawson after Hometowns, leaving Ariel Frenkel, Gabi Elnicki, and Kaity Biggar in his final three. Ariel is the next to go after overnights, and though there has been conflicting information published elsewhere, the blogger claims that Zach and Kaity are engaged, with Gabi finishing as the runner-up.
"I'm well aware that for the last 2 months, another site has said that Gabi is the winner. All I can say is this: My sources have told me it's Kaity. Their sources obviously told them something different in Gabi," Reality Steve captioned a Feb. 6 Instagram spoiler post. "I stand by my sources, and l'm sure they'll stand by theirs. Now it's just up to everyone else to determine who they choose to believe."
Photos in a Feb. 28 Reddit post seemed to confirm his reporting. Though the images were grainy and only showed her from behind, it sure looked like Kaity was holding Zach's final rose. Either way, fans can expect to learn how everything went down in a few short weeks.