Here's What We Know About Michaela Coel's Dating Life
The I May Destroy You star likes to keep her romantic life private.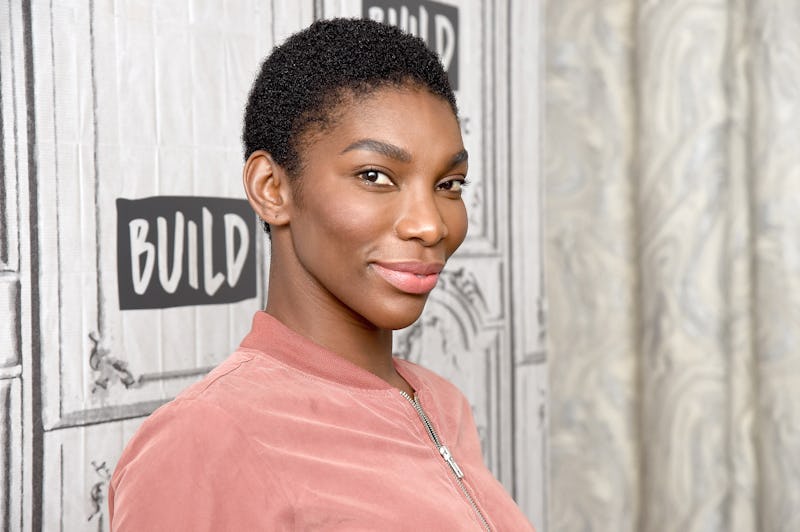 Gary Gershoff/WireImage/Getty Images
I May Destroy You creator and star Michaela Coel shared a very personal experience in the 12-episode show. The series portrays a fictionalized version of her own life after two men drugged and sexually assaulted her, as she discussed on the CBC Radio One show Q in July 2020. But as open as she is with certain aspects of her own experience, Coel is very private about other parts of her life. In 2018, The Guardian reported that Michaela Coel had a boyfriend, but she declined to name him to protect his privacy and her own.
"I used to be really loose with the amount of information I put out on social media," Coel told the outlet. Early in her career, she was a poet who used her personal stories to connect with people and draw audiences for her poetry performances. "As my career has stabilized, I feel like I need to retreat more," she said.
Coel has since deleted her Instagram account and only sparingly uses Twitter. She told W magazine, "My energy doesn't go to social media anymore. Not even to say something funny to someone that's insulted me. I'm still on my phone. I'm still giving in to this app. Who is making money from my being here?"
A couple of years ago, there were rumors that Coel was dating her Chewing Gum co-star Kadiff Kirwan, but he's gay and the two are just very good friends. Kirwan can often be seen tweeting his support for Coel and her work.
These days, Coel only chooses to open up on her own terms, like when she explained to Culture Trip that she identifies as aromantic. According to GLAAD, the official definition of aromanticism is "someone who does not experience romantic attraction to anyone."
As Coel explained it for herself, typical expressions of romanticism don't necessarily do it for her. "I googled aromanticism and I very much felt like, 'Oh, that's me.' Which means if you tell me to dress up nicely because we're going to go to a dinner with candles, it's not going to mean a lot to me," she said. "It's a waste of money and I have ingredients at home. Things like weddings and the expense of these things — I would rather settle for the rest of my life with a person."
She added, "I am OK being by myself. I like having intimate relationships but I don't want to change people or want to be changed by anyone. Diamond rings don't make me happy. Flowers don't make me smile. I can't smell them. I don't have a sense of smell. I want to know who you are."
In the two-and-a-half years since The Guardian reported that she had a boyfriend, it's possible that Coel has found a new partner or is single; however, she's keeping that information to herself. She's already shared a lot of her life with the public through her work, and she deserves to have as much privacy in other areas as she can get.
If you or someone you know has been sexually assaulted, you can call the National Sexual Assault Telephone Hotline at 800-656-HOPE (4673) or visit online.rainn.org. If you or someone you know is experiencing domestic abuse, call 911 or the National Domestic Violence Hotline at 1(800) 799-SAFE (7233) or visit thehotline.org.