24 History-Making Black Women You Probably Didn't Learn About In School
Civil rights heroes, poets, sports stars, and more.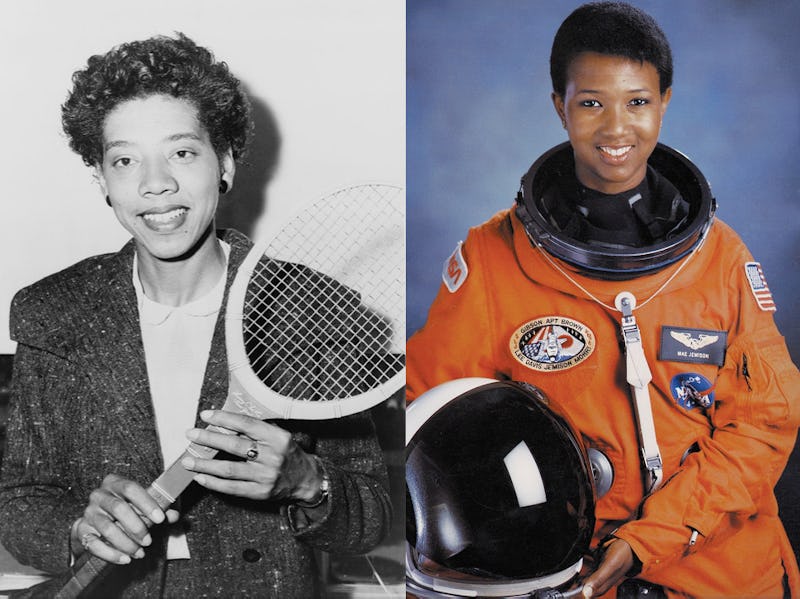 Library of Congress / NASA
Any time of year is an excellent one to learn about Black women in history who accomplished incredible things but have been neglected by historians — particularly those who've been excluded from your high school or college curriculum. Beyond Rosa Parks and Harriet Tubman, there are thousands of Black women who broke barriers — in sport, medicine, literature, politics, and every other sphere — and deserve much greater recognition.
According to the National Council for the Social Studies, not knowing about these extraordinary Black women is common. In fact, less than 10% of the total time young people spend in history classrooms is dedicated to Black history. The organization recommends curriculums "from a Black perspective with topics specifically geared towards the Black experience" to help improve the superficial knowledge many kids are left with after Black history lessons.
History isn't fixed in textbooks; it's a continual process of discovery you can take part in no matter what your knowledge base is. Even if you're done with school, you can still learn, which is where this list of 24 Black women you should know about comes in. From civil rights activists to poets, sports stars, and state leaders, knowing these women's stories is essential — and long overdue.
This article was originally published on