Bustle Newsletter: June 13, 2022
Why Huda Kattan has fallen out of love with makeup, TikTok's pick for dink of the summer, and more.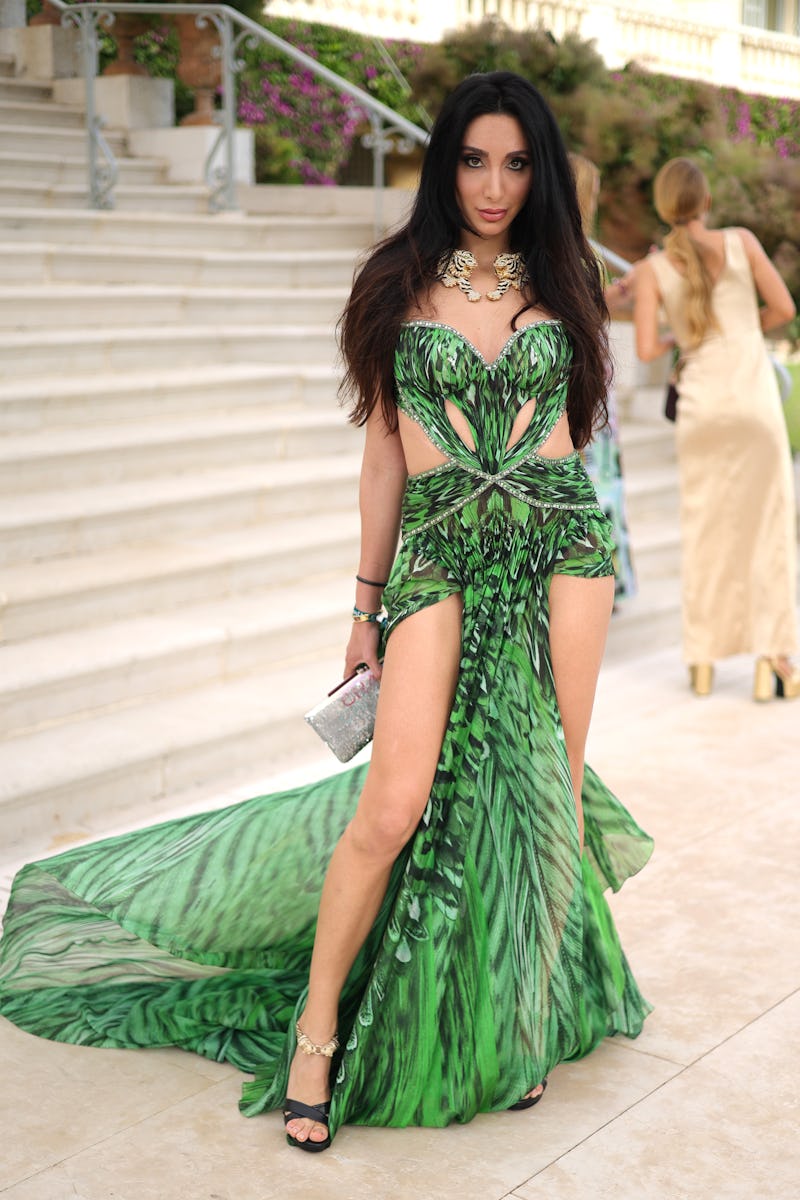 John Phillips/amfAR/Getty Images Entertainment/Getty Images
A version of this content appeared in Bustle's daily newsletter on June 13, 2022. If you like what you see, sign up to receive it in your inbox right here.
Even Huda Kattan Needs A Break From Contouring
Over the last two years, most of us got a little lazy with our daily makeup routines. (And why not? My dog likes me with or without concealer, TYVM.) No-makeup makeup, if you were going to wear any at all, became the norm for a lot of people, even people like Huda Kattan, CEO of her eponymous beauty brand, Huda Beauty. "I fell out of love with makeup, which is not something I ever felt would happen," she told Bustle. Spurred by a desire to "normalize normal things" after realizing her 10-year-old daughter doesn't take a photo without a filter and coming to the realization that she had probably put "too much filler" in her face, she's now rethinking what her brand's products should do. Read More
The Latest
How To Make The Summery Cocktail TikTok Is Obsessed With RN
The espresso martini was unquestionably the drink of the summer last year (take it up with them, not me), but this cocktail, aka "nostalgia in a highball glass," is on track to be crowned the winner of 2022's trendy bev wars. Read More
Bella Hadid's Low-Rise Yoga Pants Are Giving 2010s Victoria's Secret
Shower thought: Is there a tangible difference between yoga pants and leggings? I'm not sure. All I know is that the low-rise lobby continues to gain steam and I'm not ready. Read More
Jennifer Lopez's Halftime Doc Hits Netflix Tomorrow
Apparently, the singer wasn't a huge fan of splitting the halftime show with Shakira. In the doc, Lopez says it was "the worst idea in the world to have two people do the Super Bowl." Sounds like there's no real beef between the two, and the resulting performance was incredible regardless, but clearly J.Lo felt a little cheated. In addition to the lead-up to the show, the doc also promises some cute behind-the-scenes Bennifer moments. Besides that, there's a bunch of other good stuff hitting the streamer this week, too, including a Pete Davidson standup set. Read More
Must Reads
10 Jaw-Dropping Beauty Looks From The 2022 Tony Awards
So the ~biggest~ news from the Tony Awards is that Jennifer Hudson became the 17th person ever to EGOT, but her classic glam look from the event deserves some recognition, too. Read More
7 Burning Questions I Have About Love Island One Week In
Last week, the "revamped" Love Island got off to a rocky (read: sleepy) start. Then bombshells Ekin-Su and Afia walked in and really turned it up a notch. Read More
Astrology
Here's Your Daily Horoscope
Fire up your passions. Read More
More Good Stuff