7 Burning Questions I Have About Love Island One Week In
Victoria Sanusi reflects on Gen Z grafting, Black Love, and why Davide is so hard to say.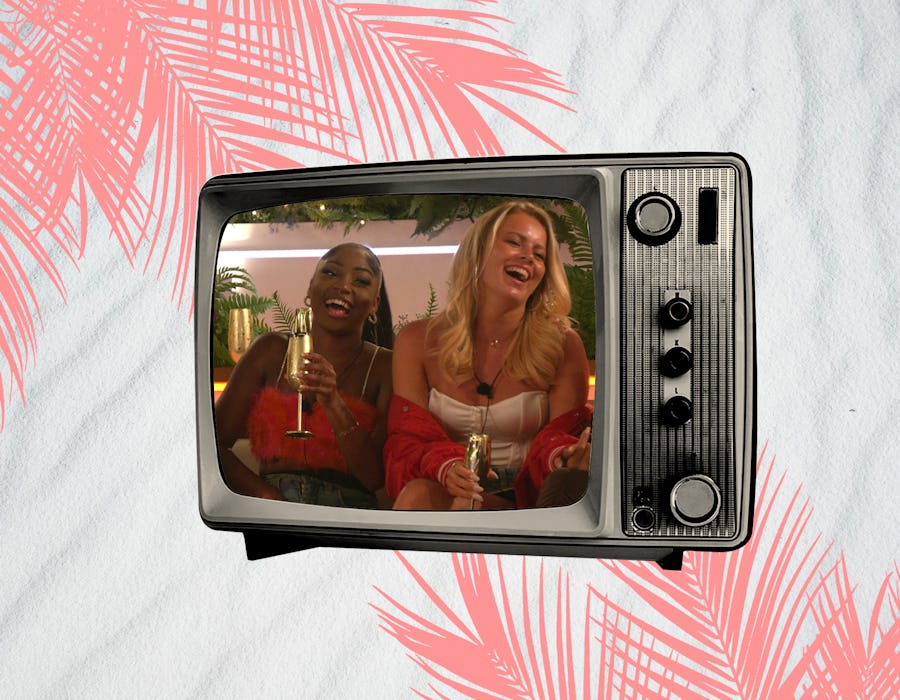 ITV
Love Island is back – and that means cutout bikinis, fire pit chats, slow-mo dancing, and crocs taking over telly. Last week, the "revamped" Love Island got off to a rocky (read: sleepy) start. Then bombshells Ekin-Su and Afia walked in and really turned it up a notch. (Ekin-Su more so, but more on that later.) For the next nine weeks, the nation (3 million viewers tuned in on the opening night alone!) will settle into the regular 9 p.m. viewing; one eye on ITV, one eye on Fiat 500 and Black Twitter's even more entertaining analysis. I'll be sharing my thoughts with you right here on a weekly basis, too. But without further ado, let's recap what we have learnt this past week, shall we?
I'll be back next week – hopefully with at least two surprise eliminations under our belt by then – but until then, you can follow me on @victoriasanusi.